We have been repeatedly asked about it and now we have it. A Square POP phone grip for your smartphone or tablet.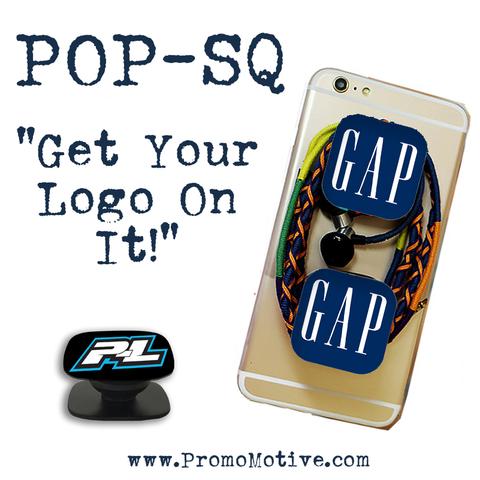 POP phone grips are one of the hottest new trends in b2b marketing and promotional swag. Whether it is for a tradeshow, conference or promotional swag marketing the POP is popping up everywhere.
The idea for a Square Popsocket was first raised by online blog Tech Void where in a Jan 18 2017 review of the original and trademarked Popsocket they lamented the only shortcoming being that there should be a square collapsible phone grip.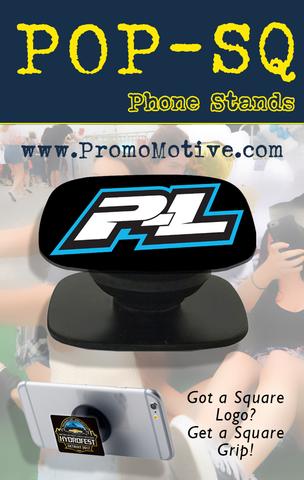 Now there is a Square Pop Phone Grip.
Logo's for business marketing, tradeshows and corporate branding come in 3 main shapes, Circular or round, square and rectangular. With a square logo it is often a poor match to use it on a round surface or imprint area. That's why we now offer a square POP phone grip for your logo.
Why are phone grips so popular?
Ideas and products trend up and down and this coming year it seems these ideas are up.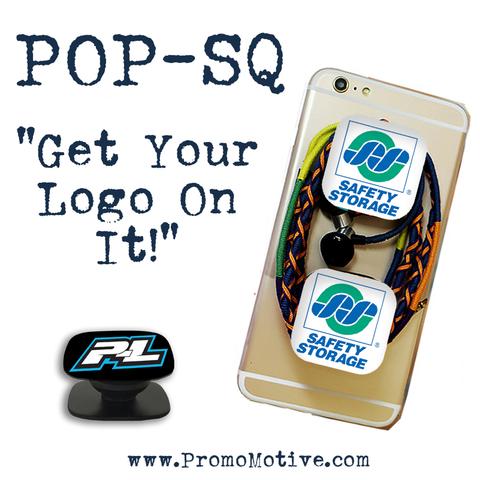 Expandable, Collapsible Pop out, Popable are just a few of the names used to best describe the pop out style phone holders so prevalent in the market place.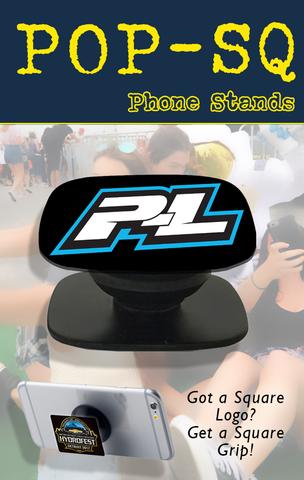 Promotional Product trend spotter Promo Motive announced today that their algorithm has clearly shown that "these phone stands are the next big thing in trade show swag".
The reason for this surge is best explained in an article written about the POPSockets in an article from the INDEPENDENT from the UK. Also further explained in this article from the promotional product swag source Promo Motive. Read more.