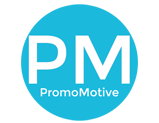 PROMO MOTIVE
"We Do Weird Well!"
Promo Motive: A Supplier of unique, creative, unusual and jaw-dropping products for the promotional product professional.
Specializing in sourcing factory direct promotional goods. Sage #51742. Read more…
What You Can Expect with promo motive
Free Shipping on all orders
Get Free Shipping on all orders.  We provide the promotional products professional with an all inclusive price. No set up, no proof fees, free shipping included.
Amazing customer service
Deal with product sourcing professionals! We are experts at creating unique promotional swag for our customers. From the factory floor to your door. Seamless.
New Ideas Found here
New Ideas are our thing. We thrive on new ideas. In fact we will find you any product for your customer logo that they want! Put us to the test!
WE ARE TRENDSPOTTERS !
We have a team of professional trendspotters who monitor social media, Amazon sales trends and video channels like YouTube and Tik-Tok.
We also use sophisticated tracking software to spot emerging trends and then track down the factory that makes them.
We make sure they can be logo'd and then we bring them to market. Read more on the POP IT!
Ideas not available anywhere else!
WHat our customers are saying
"A Satisfied customer is our best source of advertisement"
20 years, 1000's of happy promotional product professionals and a product offer "Not Available Everywhere Else!' sets Promo Motive apart!
Latest News & Information