Promo Motive " We Do Weird Well!"
Innovative and creative promotional promotional products for the ad specialty professional.
Factory direct, fabulously priced and fast.
If You're a Patriot, Get Your Head Out Of Your Butt and Wear A Mask!
Read the whole thing….click here!
Tell Everyone Your Business is Back!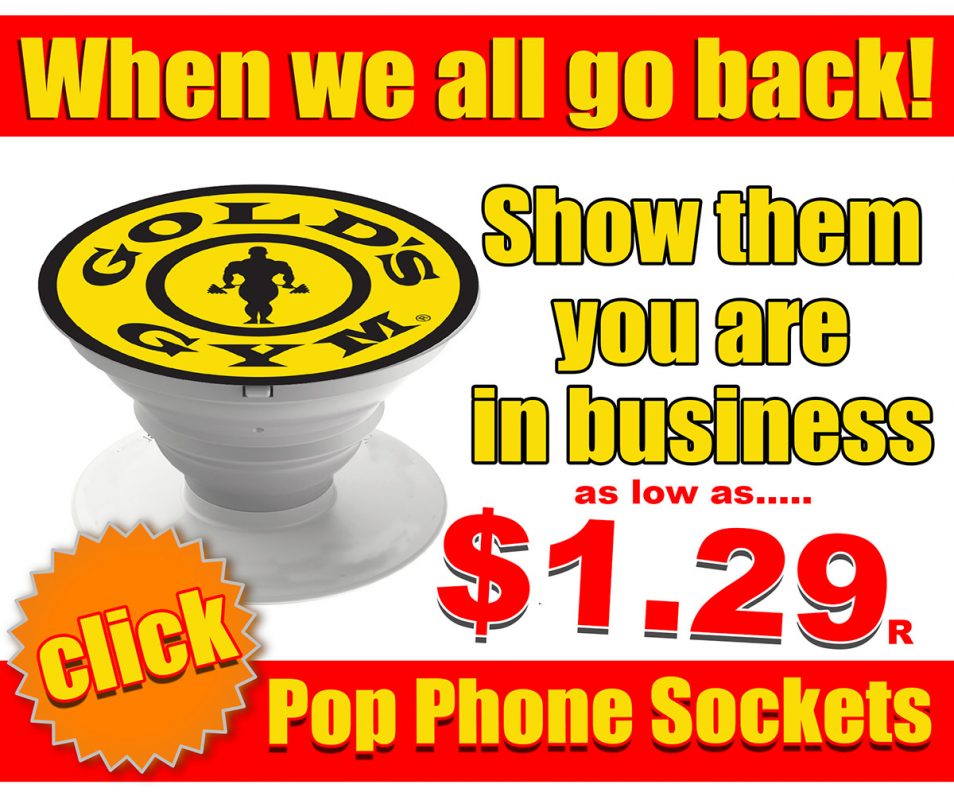 Your Mind is Now Officially Blown!!!
In stock now and ready to ship today! 8 different sizes 75% alcohol, gel formula hand sanitizer! IN STOCK IN THE GOOD OL' USA!!!! CLICK 2 GET BLOWN!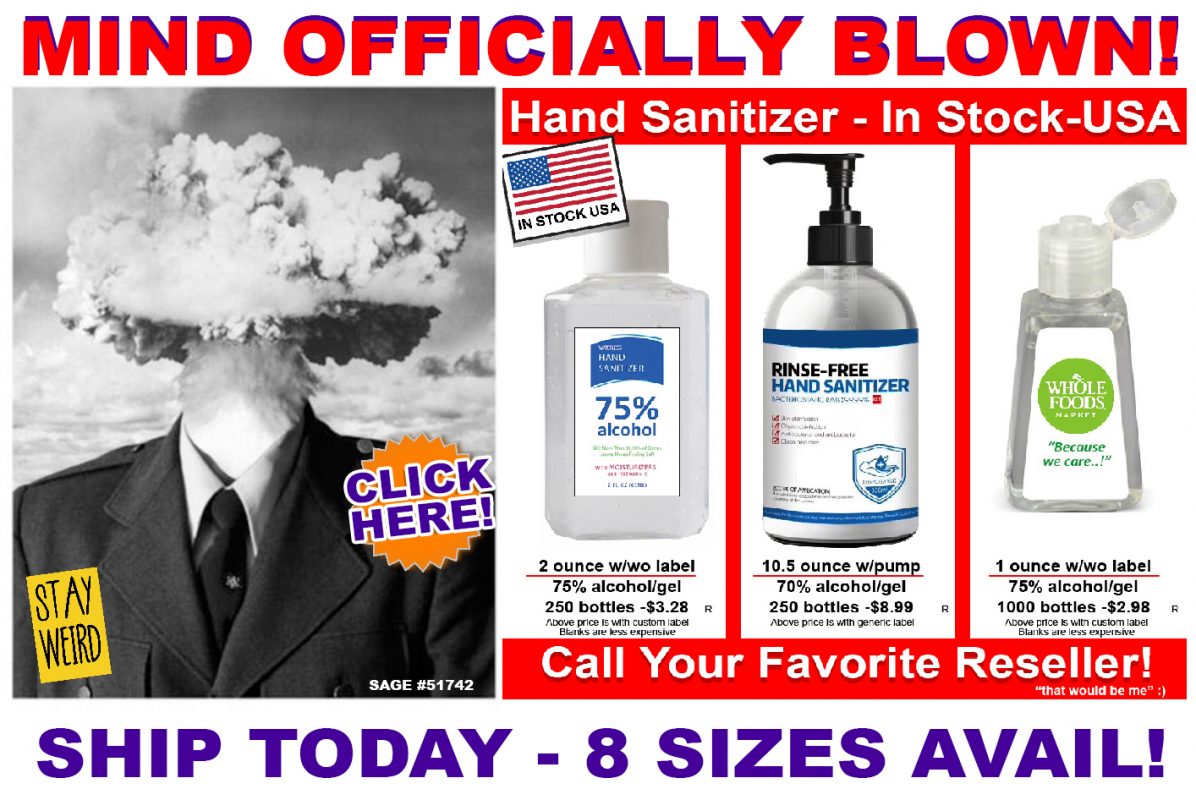 Who the Heck is Promo Motive?
Let's face it and promotional products supplier whose motto is "We Do Weird Well!" is definitely not your average supplier. Read More…
Covid-19 Back to Business Survival Kit!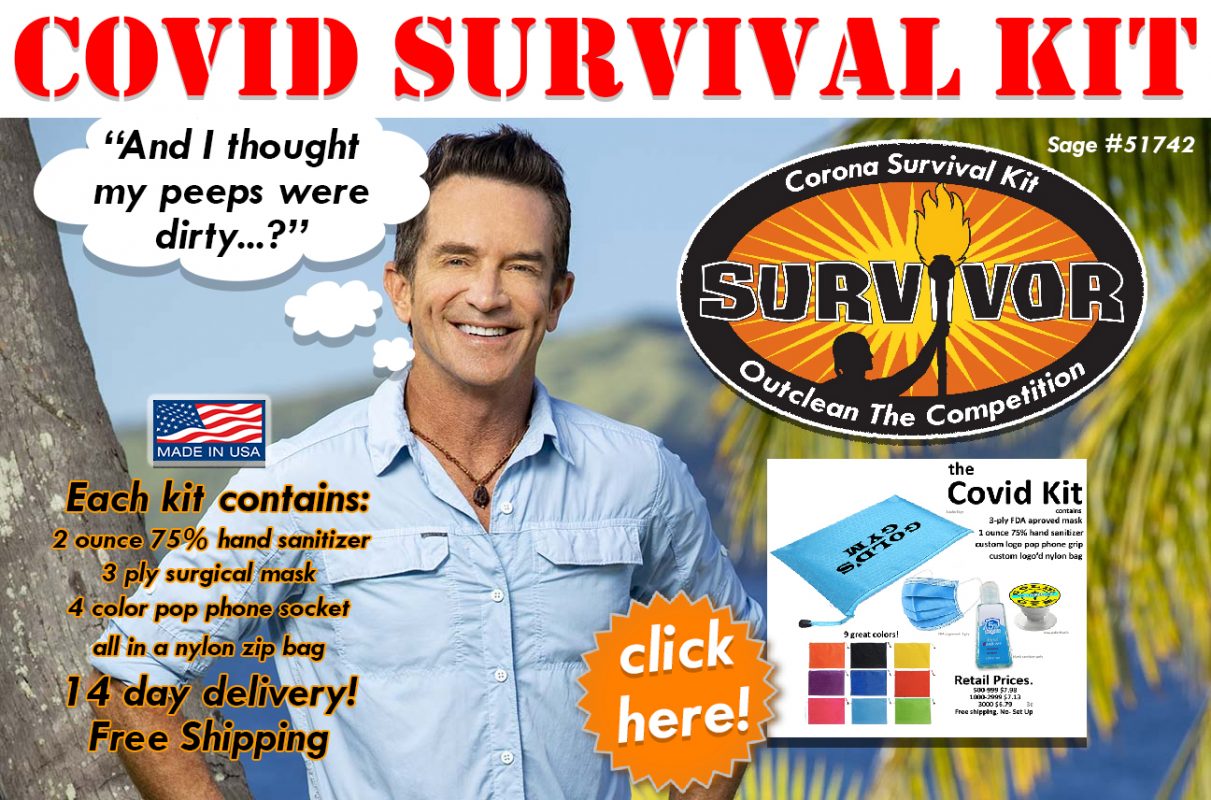 PROMO MOTIVE – "WE DO WEIRD WELL!"
Welcome to Promo Motive. The promotional product industry's supplier of the coolest, trend-savvy swag. Looking to get a logo on something creative & unique? You've come to the right place! Click 2 See The Top 10 for 2020!
Free Shipping, Free Virtual Proofs, Free Set Up, No Tariffs On Any Order!
Make America Clean Again!
Everyone needs a little chuckle from time to time, even you 🙂
FACTORY DIRECT – SAVE MONEY, GET IT FAST!
Why are you paying for promotional products to be sitting in a warehouse gathering dust? Why would you pay for a suppliers overhead, executive salaries and old and stale-dated products no one wants? Read more.
NEW PROMO IDEAS – SEE THEM HERE!
Each week our partners in Asia send us intel on what's been selling! This kind of insight and product intelligence is like nothing you've ever seen before. Want a new promotional product idea? Look Here!
POP PHONE STANDS
Our Pop Phone Stands Collection features some of the most popular and latest trending phone stands and phone grips for your clients smartphone. Easily one of the best way to earn your clients business is with POP.
WHAT IS TRENDING TODAY!
We specialize in the unique, the unusual and the trending. Each week we look for and find new promotional product ideas and products that can have your clients logo printed on them! Here is the current rogues gallery!
WHO IS PROMO MOTIVE
Promo Motive is a disruptor in the promotional products business. Direct from the factory, professionally logo'd and delivered in as little as 7 days from approval of order. Isn't it time to Think Differently! Read more.