Promo Motive YouTube Videos
Unique and informative YouTube videos.
Explaining all about the secure sourcing of factory direct promotional products. Promo Motive marketing ideas.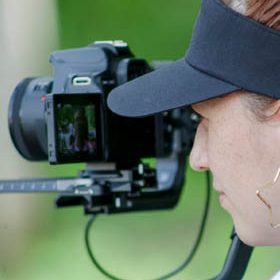 Welcome to our YouTube Channel. .
Hi there and thanks for taking the time to check out our YouTube Channel.  Our goal is to show the professional promotional products marketer how we source your marketing  products direct from the factory.
With 20 plus years of experience, the professionals at Promo Motive can and will find you just about anything for your logo and your clients event.
We specialize in 2 things.
Unique, hard to find and custom bespoke made promotional products and marketing ideas, (In short ask us to find just about anything).
The Top Selling products delivered direct from the factory. Saving you money and in many cases, time.
Who is Promo Motive
We are a supplier and a good and unique one. We are probably a "little bit of a secret" for many of the top marketing professionals.
We do weird well
Promo Motive are the experts to find the eye-catching, the unique and the hard to find. Want a product no one else has? We got it.
all about asi and ppai
We have nothing but good things to say about these organizations. We belonged for many years.
However, in the age of the "internet of everything", paying 10's of $1000's of dollars, a year, to belong, and even more money than that to compete with the top 10 suppliers in their advertising buys with ASI/PPAI, makes no sense. Here's why.
How to save on swag
This may be the most important video you watch this year, if you are a promotional products marketing professional. Answers all the questions about the current state of promo.
how to buy better and beat the budget
Custom promotional products How to source any customized marketing giveaway or promotional product.
Eco-Friendly Quality
Custom eco friendly promotional marketing products. How to insure quality and environmental standards are met and guaranteed.
what the heck is a fidget cube?
How to use a fidget cube and fidget cube review. Fidget Cubes for anti-stress and anxiety relief. Fidget cubes can prevent ADHD, pen clicking and fidgety behavior. Here's how to use them.
fidget sticks…huh?
Get Your Logo on a Fidget Stick. Fidget Sticks (aka Mokuru Kururin) is a Japanese Sensation that is coming to America. The Fidget Stick is a great executive desktop gadget and perfect for tradeshows, conferences and promotional product giveaways
pop its
POP IT! The Silicone Popping Fidget Toy is the latest in trending fidget gadgets. The POP IT! provides the same soothing relief and meditative response as yoga or meditation.
Thanks for watching our videos
We are supplier of swag, direct from the factory. We are experienced, friendly and reliable. Want to see unique marketing ideas at the best price that you will ever get from any supplier. The rest is all up to you.
Go get the business, think of us as your rapid importing experts.
Email us your inquiry here