We have repositioned our business in order to better meet your business products and marketing giveaway needs!
Promo Motive is a factory-direct supplier of marketing products and a resource for sourcing your office and business products.
If you're looking to reduce your costs, increase your product options and to deal with experts who can help.
Call 1-888-908-1481 or email us here.
Isn't it time you sourced your products direct from the factory?
We are an American company with direct connections to over 100 factory's located around the globe and here at home. We have worked with these factory's for a long time, some, for over 20 years.
Let's Connect!
click here to email us or call 1-888-908-1481
Here's How We Can Help You!
We have over 100 Promotional Product Factory's at our disposal.
These factory's produce over 10,000 products, all available for a business or event logo.
All orders ship direct from the factory to your door in 3 weeks or less!
We will find any product! Not only do we have 1000 stock promo product ideas in our catalog we provide you a free sourcing service!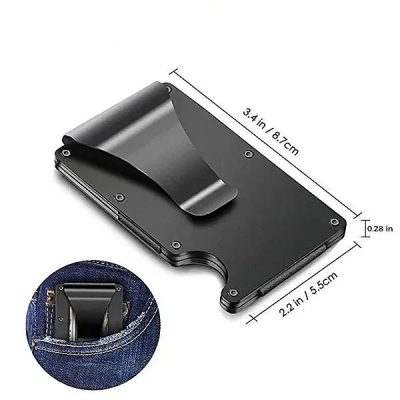 We Source From The Same Factory's as Major Brands Do!
It is very rare that a retail brand has their own factory that only makes their product.
In fact the most common situation is that a brand has their products made at a factory that not only make their products but very, very, similar ones for use as promotional products.
Retail brands such as the Ridge Wallet spend millions on advertising so they can sell their EDC Minimalist wallets for $30-$40 each!
We work with those same factory's who make it possible for suppliers like us to sell these same minimalist wallets for a price perfect for the promo world. See more.
We Will Find You Anything!
Chances are very good your current supplier is A) either out of stock B) clueless about when it will be in stock or C) When you ask them to actually design, manufacture, source or create a custom product they have the 1000 yard stare.
Simply put, the average supplier is pretty hopeless (sorry to say) when it comes to being creative or resourceful.
Promo Motive, on the hand, loves to find, source, create, design, knock-off, recreate just about any product that you can imagine. Email us to ask.
Click to Go To The Promo Motive Home page
not just promo swag!
Many of our clients use us to source products that are not related to the marketing department.
Let's face it, these days the price of just about everything is way up. The most common culprit in all of this is the "supply chain crisis".  What this really means is that there are "way too many hands taking profit as it transits from the factory to you!".
We connect you and the factory and we take care of all of the details including, design, manufacturing, shipping, importation and everything related to your order. As we like to say, "We take care of everything from the factory floor to your door!"
click here to email us or call 1-888-908-1481
Here is what we do best for our customers
Eye-catching ideas will make them pay attention!
We are the Kings of Swag, the Queens of Quirk, the purveyors of the unique and unusual, or as we like to say.
"We Do Weird Well!
It has been proven by science and psychology that by putting your branding message or logo on something unusual or eye-catching, consumers will remember you far better. Ever ask yourself why some TV commercials are so weird? So weird in fact that they have no relationship to the actual product they are selling? It's because science has shown the eye-catching and weird works better than features and benefits!
See Our Weird, Quirky and eye-catching ideas collection here.