A Reusable Coffee Cup That Fits In Your Pocket
The average coffee-addicted office worker throws out an astounding 500 disposable cups a year.
This reusable, folding , collapsible travel coffee mug could help your brand get better. It could also help save the planet.
Popularized by Stojo the folding, collapsible reusable silicone coffee cup can not only help save the planet but help save your pocketbook. This silicone folding coffee mug is committed to designing earth-conscious, sustainable products that make it easier to live sustainably. Eco-friendly, travel-friendly, and caffeine friendly. On top of that it's super packable, leak-proof, and lightweight making it the perfect travel mug to take with you on the go.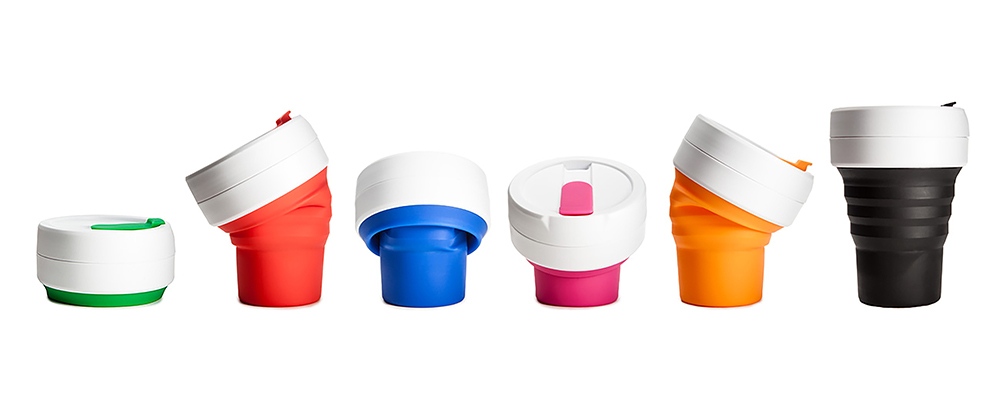 Stop adding to the landfill!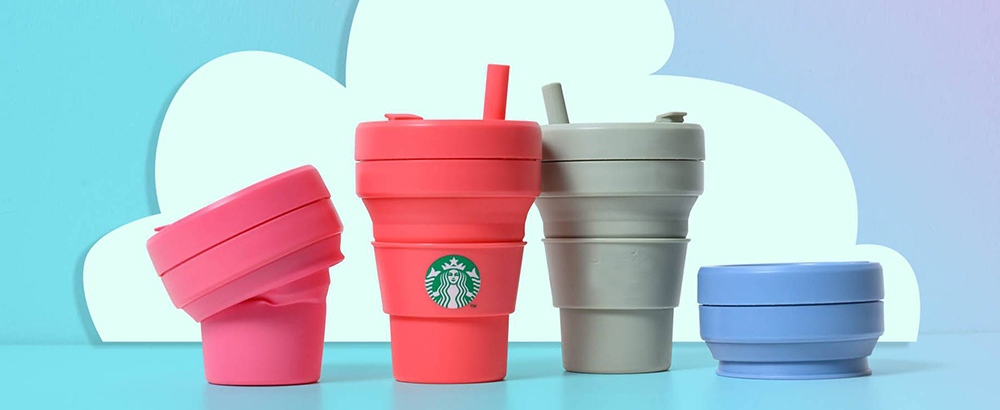 Stop tossing it in the trash!
After you're done with your coffee, the Collapsible Cup folds down into a disc just slightly taller than a lid. It's leak-proof, so the whole thing can be tossed into a pocket or bag without fear of coffee dribbling out over a phone or laptop.
Comes in 2 Sizes 12 and 16 ounces!
The Collapsible Cup is revolutionary design that combines flexible, food-grade silicone and food-safe, recycled materials, resulting in a cup that's collapsible and reusable for drinking on the go. Equipped with a convenient heat sleeve and leak-proof lid with stopper.
Sizes- 12oz/355ml  & 16oz/500ml
8 Cool Colors. Free Shipping. Free Logo!
Key Product Features:
Collapsible cup, with stabilizing, temperature-resistant heat sleeve
Designed for easy cleaning and is dishwasher safe
Made without BPA's, phthalates, leads or glues.
Made with premium food grade lfgb silicone cup and tab
Polypropylene lid and heat sleeve
Go Factory Direct! Save 40%!
Over 100 Promotional Product Factory's at Your Fingertips
We are America's most unique promotional products supplier. We give you complete access to over 100 onshore and offshore factory's that produce the most unique promotional products. Call or email.