Custom Sock For Less!
Every time I look at the price that other suppliers are charging for socks I want to choke.
They are freakin' socks. They are not Gold, they are not Platinum, they are not Alpaca, they are KNIT SOCKS!
Free Shipping, Free Design, Free Everything! Socks! Everyone Wears Them!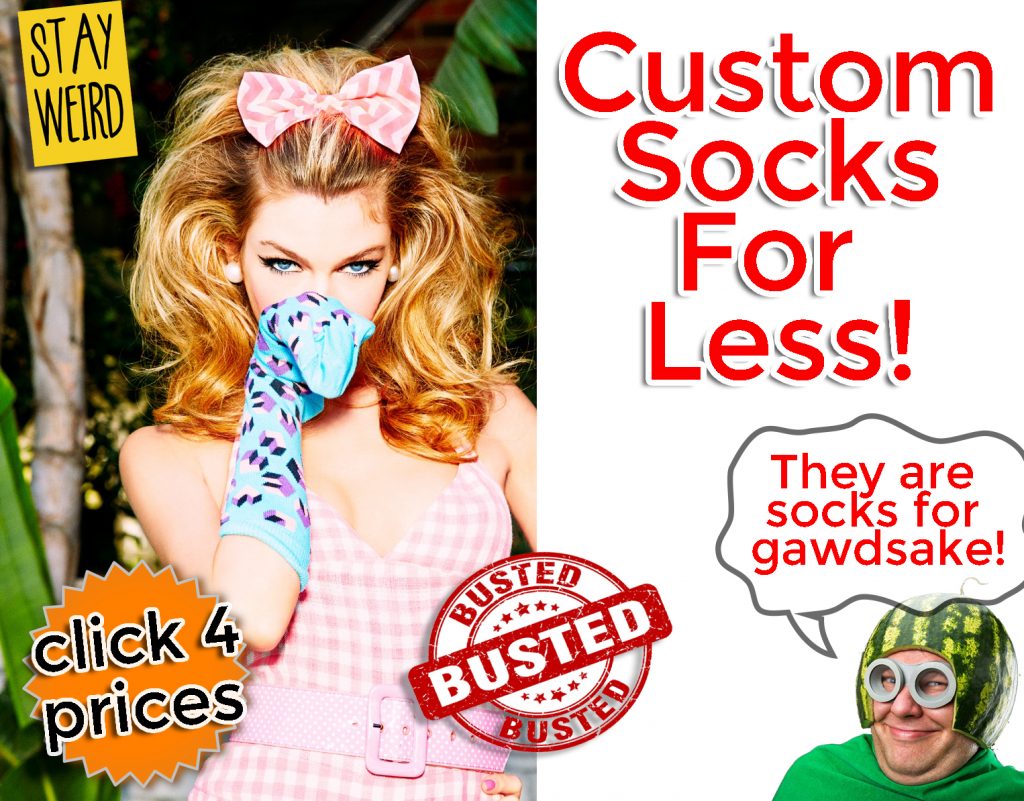 Why sell promotional socks?
Socks are on the rise!
Socks are incredibly versatile in everything from application (office, casual, athletic), to decoration (understated or colorful), to material (nylon, cotton, polyester, etc.) That variety has helped socks evolve rapidly from plain everyday basics to promotional standouts.
While fancy cars and luxurious houses will never lose their clout as status indicators, we can see socks as their peers, albeit with a far smaller price tag. More than anything, they're a great means of expression. See the socks.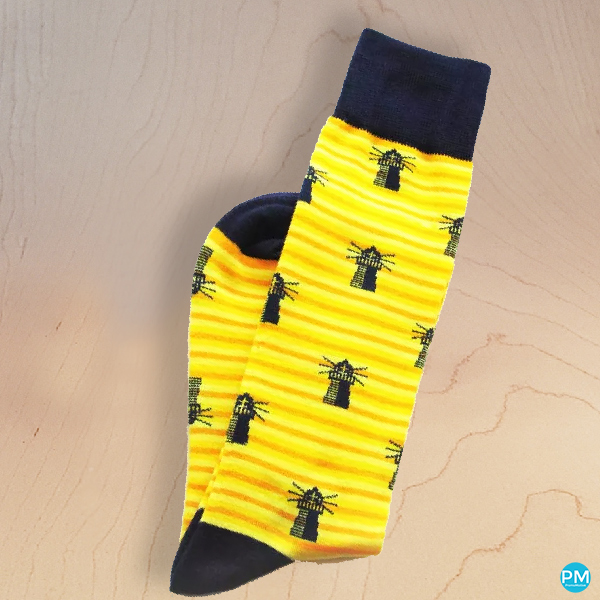 Who wears socks?
With almost everyone wearing socks everyday, why not advertise your brand through them? In today's age where there are countless methods of promotion, consumers always love something unexpected yet functional. Therefore, socks make the perfect surprise gift to get your brand noticed!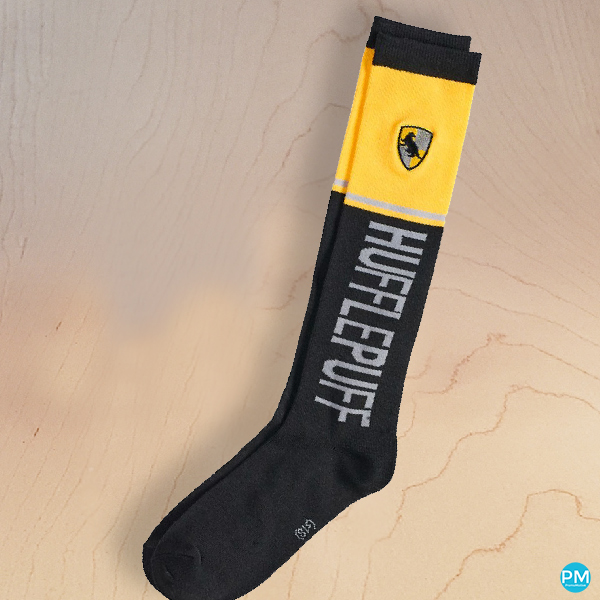 Why Promotional Custom Socks are So Effective:
Brand Awareness: Socks are something that people wear everyday. Thus, displaying your brand name on socks is an excellent way to make people notice and gain awareness for your brand.
Uniqueness: Promotional socks are not something that you see everyday. Hence, you can easily stand out from your competitors using these socks to promote your brand. In a business climate where traditional advertising simply does not cut it anymore, these socks lets you differentiate your brand from all the others.
Utility: Socks are a necessity for almost everyone. Thus, giving away promotional socks is sure to make customers appreciate your brand, as they are receiving something that they need. Maximizing utility for customers is always a smart move!
Highly Customizable: These custom socks are extensively customizable. You can decide on which color, pattern, design and material you want. There is an endless possibility of ideas that you can choose for your brand!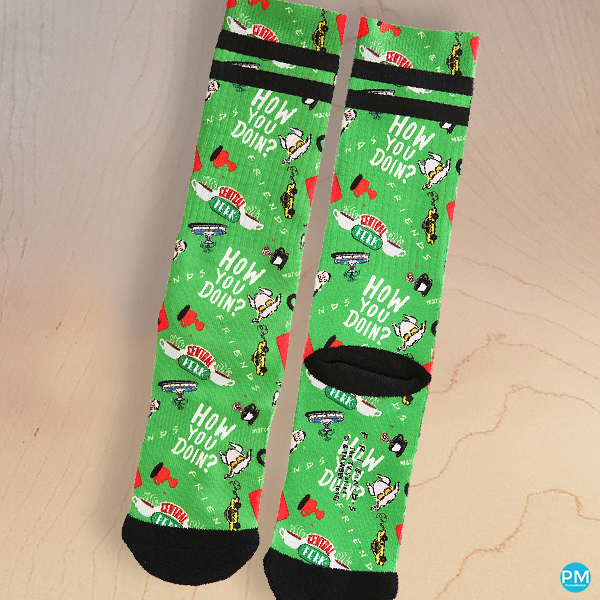 Call 1-888-908-1481 or Email us