Custom Sock For Less!
Every time I look at the price that other suppliers are charging for socks I want to choke.
They are freakin' socks. They are not Gold, they are not Platinum, they are not Alpaca, they are KNIT SOCKS!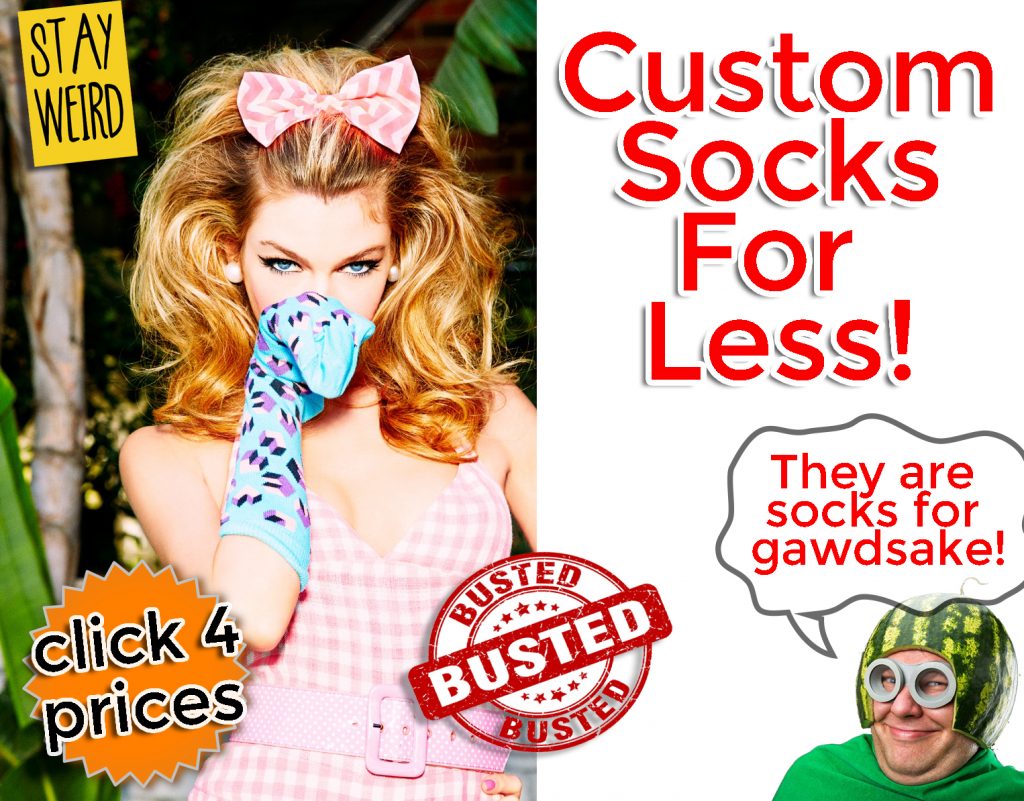 Why sell promotional socks?
Socks are on the rise!
Socks are incredibly versatile in everything from application (office, casual, athletic), to decoration (understated or colorful), to material (nylon, cotton, polyester, etc.) That variety has helped socks evolve rapidly from plain everyday basics to promotional standouts.
While fancy cars and luxurious houses will never lose their clout as status indicators, we can see socks as their peers, albeit with a far smaller price tag. More than anything, they're a great means of expression.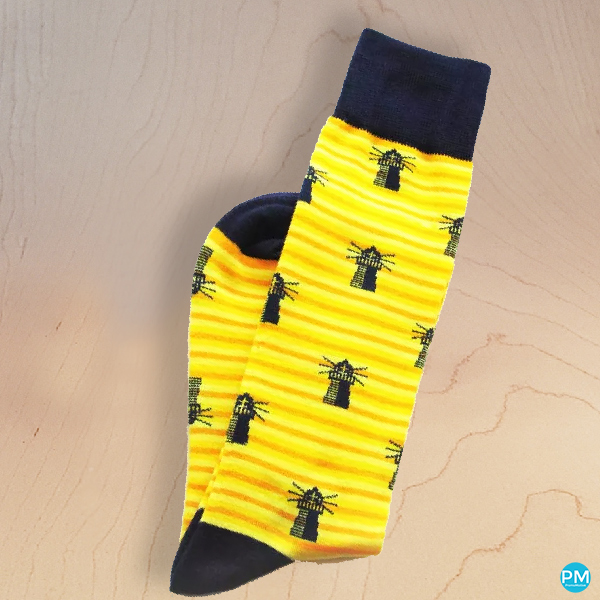 Who wears socks?
With almost everyone wearing socks everyday, why not advertise your brand through them?  In today's age where there are countless methods of promotion, consumers always love something unexpected yet functional. Therefore, socks make the perfect surprise gift to get your brand noticed!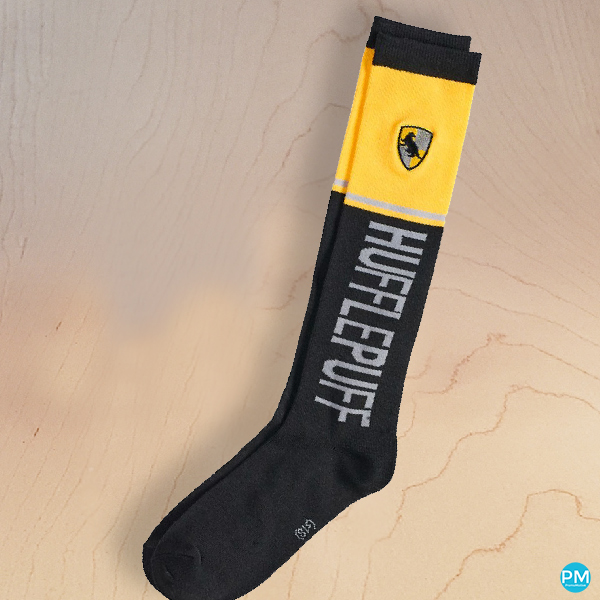 Why Promotional Custom Socks are So Effective:
Brand Awareness: Socks are something that people wear everyday. Thus, displaying your brand name on socks is an excellent way to make people notice and gain awareness for your brand.
Uniqueness: Promotional socks are not something that you see everyday. Hence, you can easily stand out from your competitors using these socks to promote your brand. In a business climate where traditional advertising simply does not cut it anymore, these socks lets you differentiate your brand from all the others.
Utility: Socks are a necessity for almost everyone. Thus, giving away promotional socks is sure to make customers appreciate your brand, as they are receiving something that they need. Maximizing utility for customers is always a smart move!
Highly Customizable: These custom socks are extensively customizable. You can decide on which color, pattern, design and material you want. There is an endless possibility of ideas that you can choose for your brand!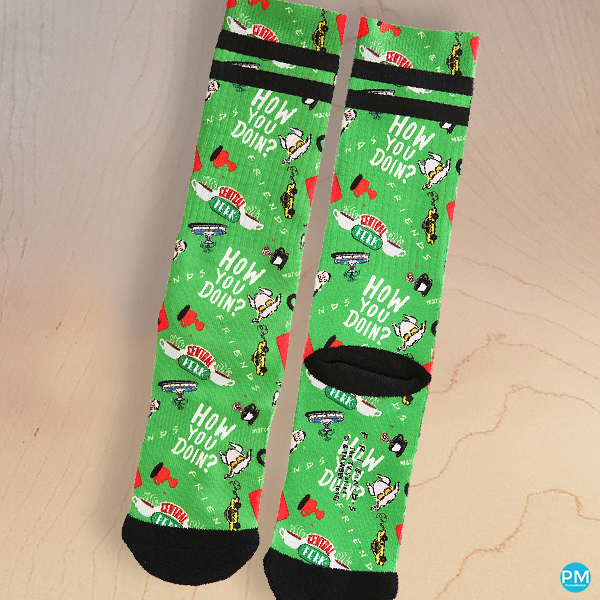 Call 1-888-908-1481 or Email us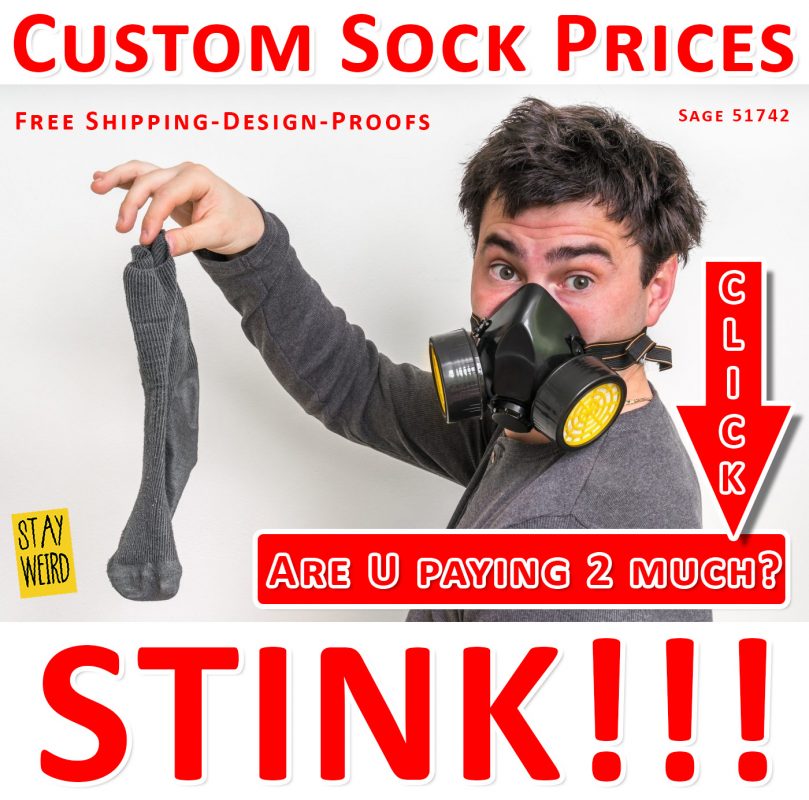 Welcome to the Insiders Promotional Product Distributors Page!
Who are you?
If you are at this secret page we have targeted you as leader and winner in the promo biz!
You are likely a promotional merchandise company with amazing marketing talent and the creative culture of an advertising agency.
You also love to leverage your combined talents and in the process have gained the trust of your best-loved clients
You and your team bring the clients in, you are a salesmaker!
Who is Promo Motive?
Promo Motive is a unique supplier to the promotional product distributor. We are small, agile, nimble yet aggressive. We only deal direct with the actual factories that make the promotional products.
In fact we have a direct sourcing agreement with over 150 factories in 10 different countries. We can and do source anything for your clients logo!
What we can offer you in products?
Our motto is "We Do Weird Well!"
What this really means is we specialize in sourcing the most interesting an eye-catching promotional products.
Even though your clients may occasionally buy basic pens and coffee cups we don't want that business. It's not what we do well.
What we do really well are products like Pop Phone Sockets – Folding Coffee Cups – Rubiks Cubes with full 6 sided logo , Ridge type wallets and Pop-it Silicone Toys.
Is this all the products we offer? Not even close!
We also supply  Custom 3D puzzles, RFID wallets, Every Day Carry Tools, Amazing Custom Leather Goods, Factory Fresh Hats, Factory Bags and Back Packs, Awesome Sublimated Wearables and more than 10,000 other factory direct ideas.
How do YOU benefit from working with Promo Motive?
During Covid we retooled and refocused our attention on the post pandemic promotional world.
The question we asked of ourselves. What was to be our role?
It is now our goal when working for you to do the  following:
All orders include FREE Shipping , No Set-up charges and we take care of all importation fees, duties and taxes. We will provide you 1 single all inclusive price for any order.
We will source you ANYTHING. Got a tough client request. We have over 150 factories located in 10 countries all of which we have dealt with over the past 20 plus years. Most factory responses take 24-48 hours at most!
We work on a teeny, tiny almost invisible margin. Yup, we will beat anyone's price.
Think of us as your "almost-inhouse" sourcing agent!
We are here for YOU! Put us to the test!
Call us at 1-888-908-1481 or email Emily.
We have everything you see below & more!
With 150 source factories, full-time employees at the factory level, in house importing and sourcing experts. There is NOTHING we will not try and source for you and your customer. Free product sourcing solutions.
Put us to the test! We're here, for YOU!
Call us at 1-888-908-1481 or email Emily.