The Weekly Distress Sale.
It is no secret that the prices for hand sanitizer and basic masks have fallen through the floor! Why not take advantage of it?
There are a number of importers, domestic manufacturers and suppliers all of who overmade hand sanitizer and masks. You probably already know this.
What you don't know is that we are in touch with over 10 of them who are begging us to help get rid of their supply! They are DESPERATE!
The Weekly Distress Sale Report
So like the good promotional products supplier we are we have decided to issue a report each week of the latest deals.
This weeks report shows a hand sanitizer and mask importer in Chicago and NY who has a tremendous amount of these products.
Below is the CODED Flyer on an R. Your Net is 40% less, as you know. These are the current prices Including 4 color logo and set up.
If you have an eve LARGER inquiry ask me to ask them for an even better deal. Their pain, should be your gain!
Call me directly at 250-661-4057 or email [email protected]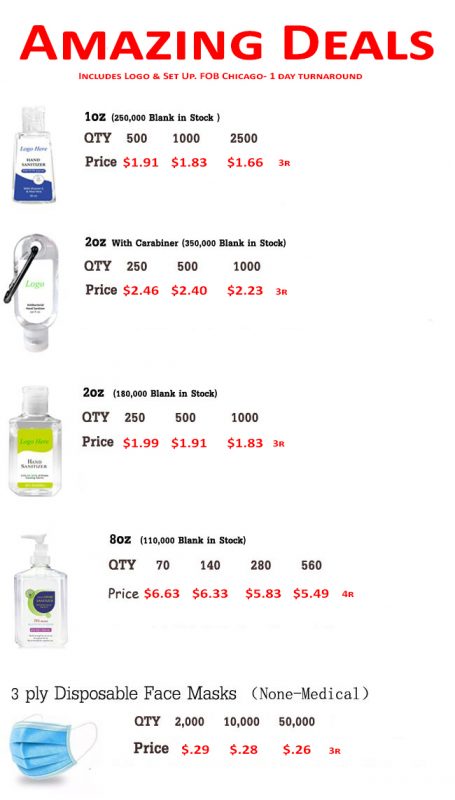 Get this mask and samples right now!
The worlds coolest new idea….click to see!