How I lost Money on Hand Sanitizer!
Believe it or not during the absolute height of the pandemic in March and April I paid $2.08 for deluxe, 2 ounce , Truly FDA approved, 75% alcohol, gel formula hand sanitizer.
That price I paid DOES NOT include the costs for shipping to our New York warehouse, handling, storage and general bullshit. Am I happy?
My Loss Your Gain. I Want it Gone!
Below is the coded prices (3C) and includes free shipping and free 4 color logo. I must still be drunk?
Just right click on the image and save to your desktop.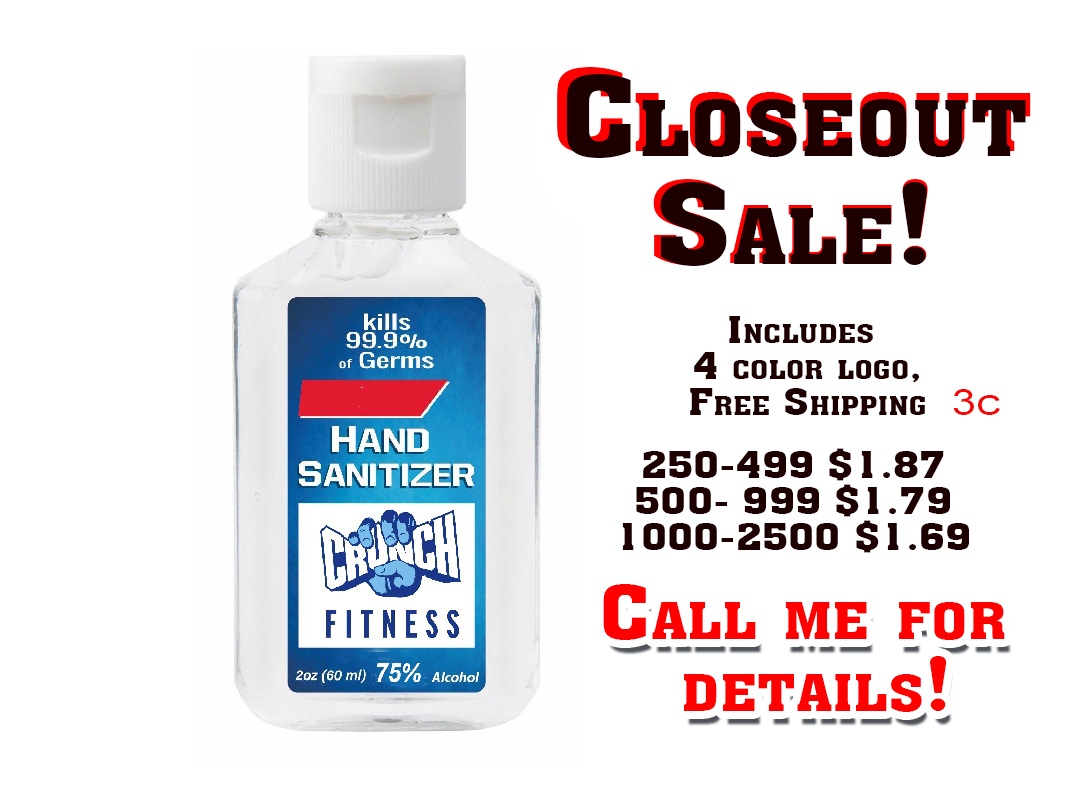 How many are available?
I have 15000 left sitting in our New York warehouse. You want to take all 15,000? Have I got a deal for you? Call me at 250-661-4057 or mail [email protected]
Do You Want The Amazing See Through Mask Instead?
This is trending way, way up. Get your logo on it and see your smile!
Call Emily at 1-888-908-1481 or email Emily for FREE SAMPLES!