Now Available! Fully Sublimated See Through Mask!
Exclusive to Promo Motive, the fully sublimated, 2 ply cotton mask with a clear see through panel.
Let your smile show through!
Everyone seems to have an opinion on masks these days. However, the science is clear. A mask will help prevent the spread of Covid-19.
One of the great downsides of wearing a mask is that most other masks cannot allow the person you are talking and engaging with see your smile and your facial expressions.
It is well known that up to 55% of all communication is non-verbal. Smiles, grimaces, laughter and more are a big part of how we communicate.
Now with the fully sublimated see through mask or the solid color see through mask you and your clients are able to better communicate.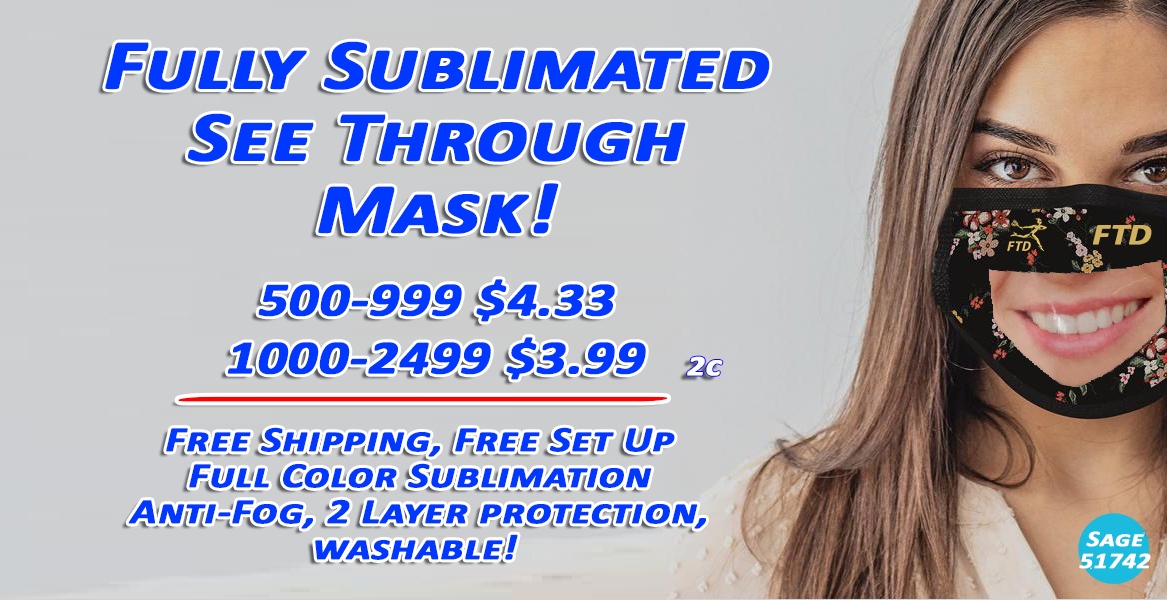 Look for the product page and further information? Click here.