Welcome to the Promo Insider Page.
This is where we offer the promotional product professional the best prices on the hottest selling products in the promotional product marketplace.
Today is July 29th and we are offering our "Insiders" and amazing special price on 2 ounce, FDA approved, 75% alcohol content hand sanitizer currently in stock in the USA.
These prices are ONLY shown here!
Feel free to look at our full collection of PPE and its prices but the prices you see on this Insider Page are better than anywhere else, even better than anywhere else on our site!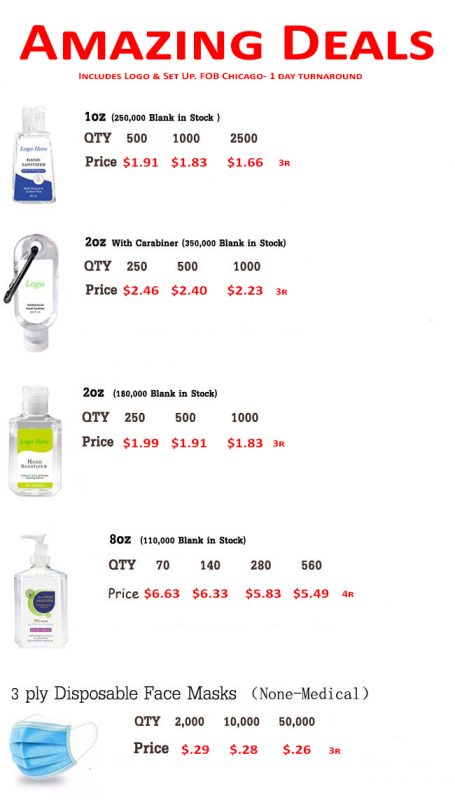 2 Ounce 75% Alcohol FDA Approved Hand Sanitizer!
Free shipping, Free 4 color Logo, Low Moq! Right click on image to save or simply copy this link and send to clients.