It's a Freakin' Unicorn!
This may be the best deal in promotional products today. A 8 ounce 75% alcohol, FDA approved gel formula hand sanitizer. The price INCLUDES shipping and custom full color label.
To save the flyer below simply right click. Coded R.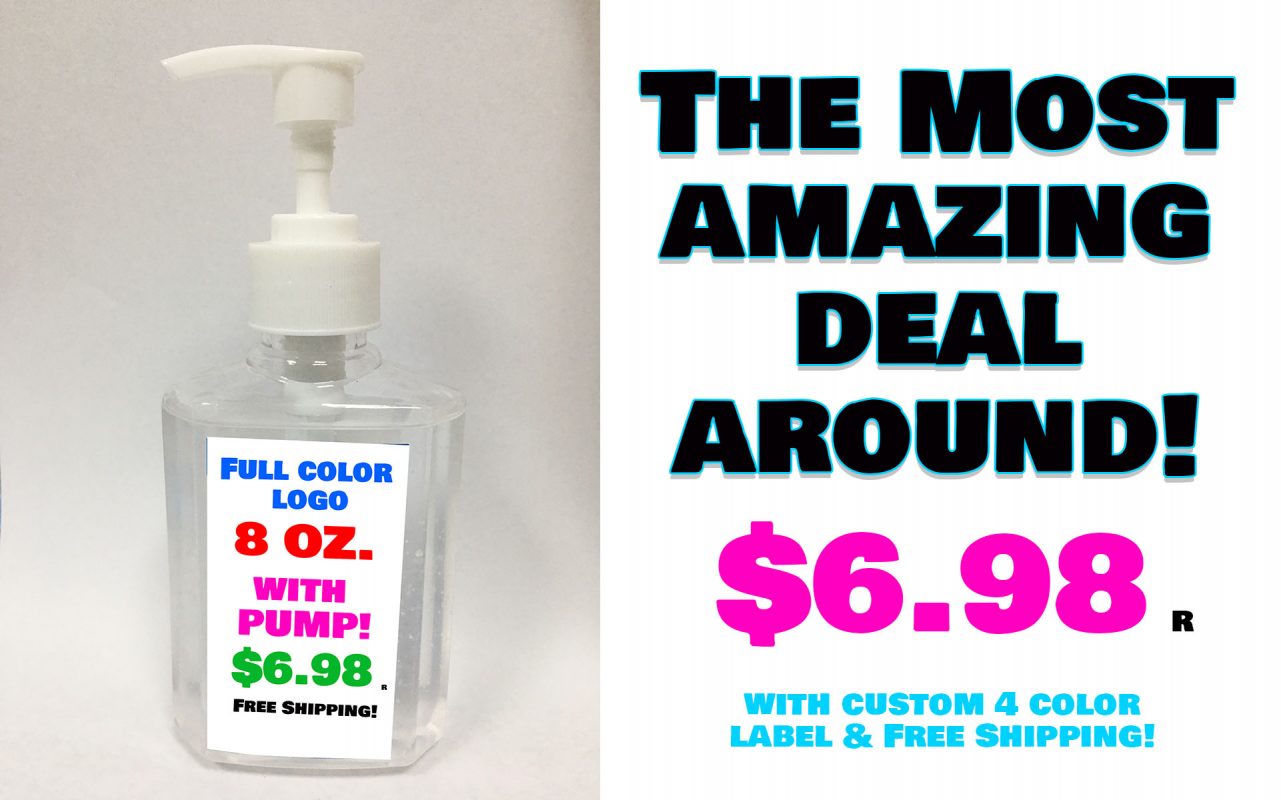 Go to the actual product page! Click Here!
What does the future of promotional prooducts look like?
Wipes! Another Freaking Unicorn!
Click to see min order and prices. Click Here!