Today's Secret Sale is On Pop Phone Sockets! Prices good to end of July!
Retail prices (on a C) below include 4 color logo, free shipping and 7 day delivery! To send the flyer below simply right click and save to your desktop.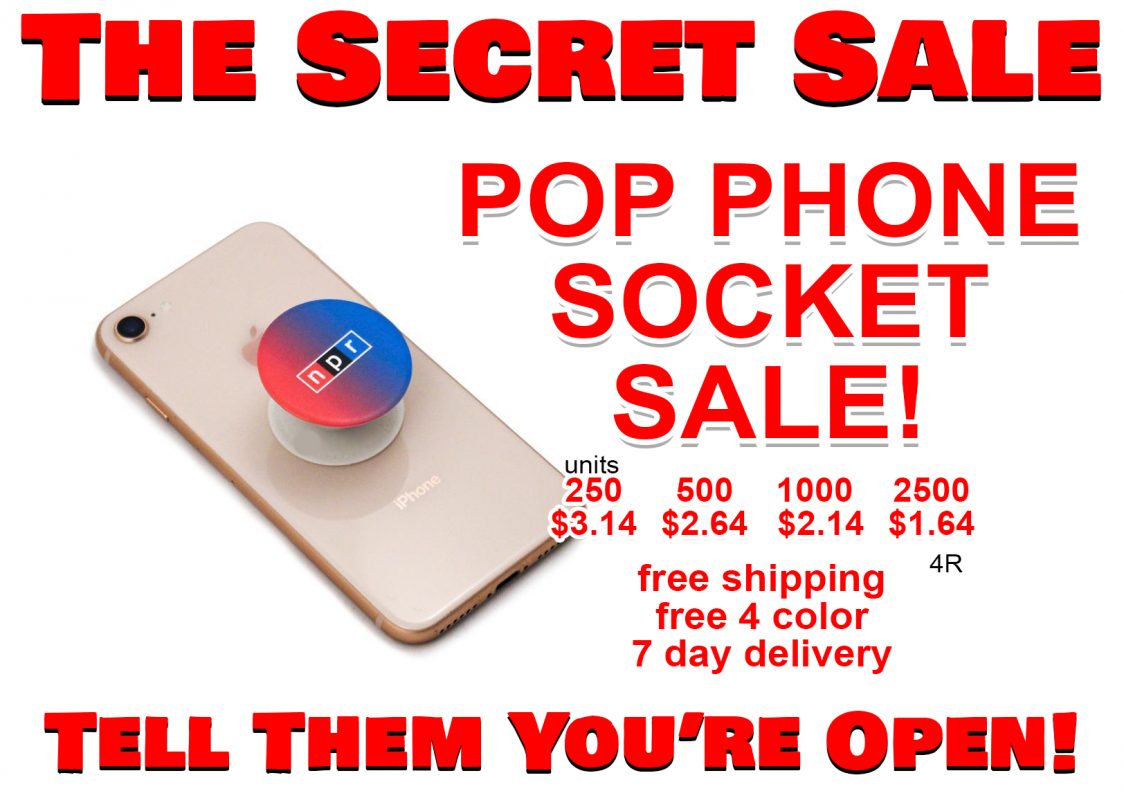 Get a FREE Virtual Proof!
Want to show your client their logo on a POP Phone Socket Grip? Send us your clients logo and give us a couple of hours or less. Email [email protected]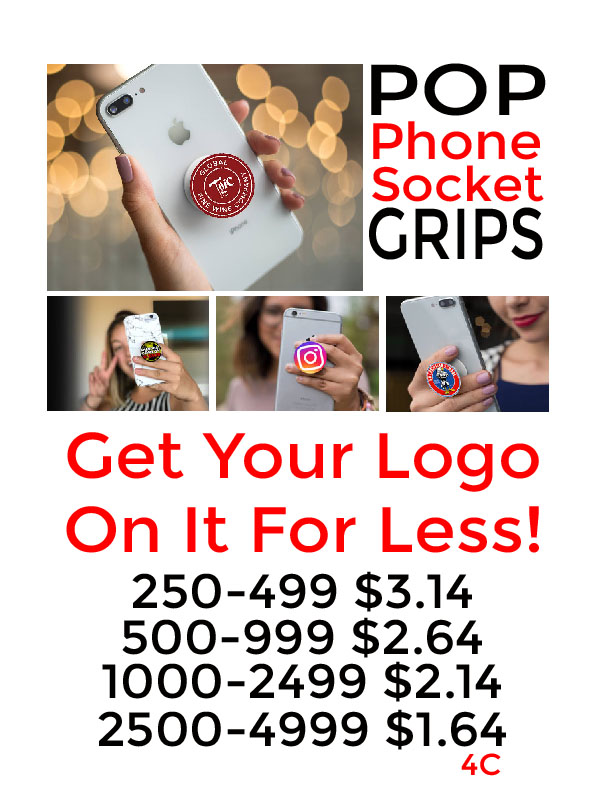 Also…MindBlowing Deals on USA 1, 2 and 10 Ounce Hand Sanitizer!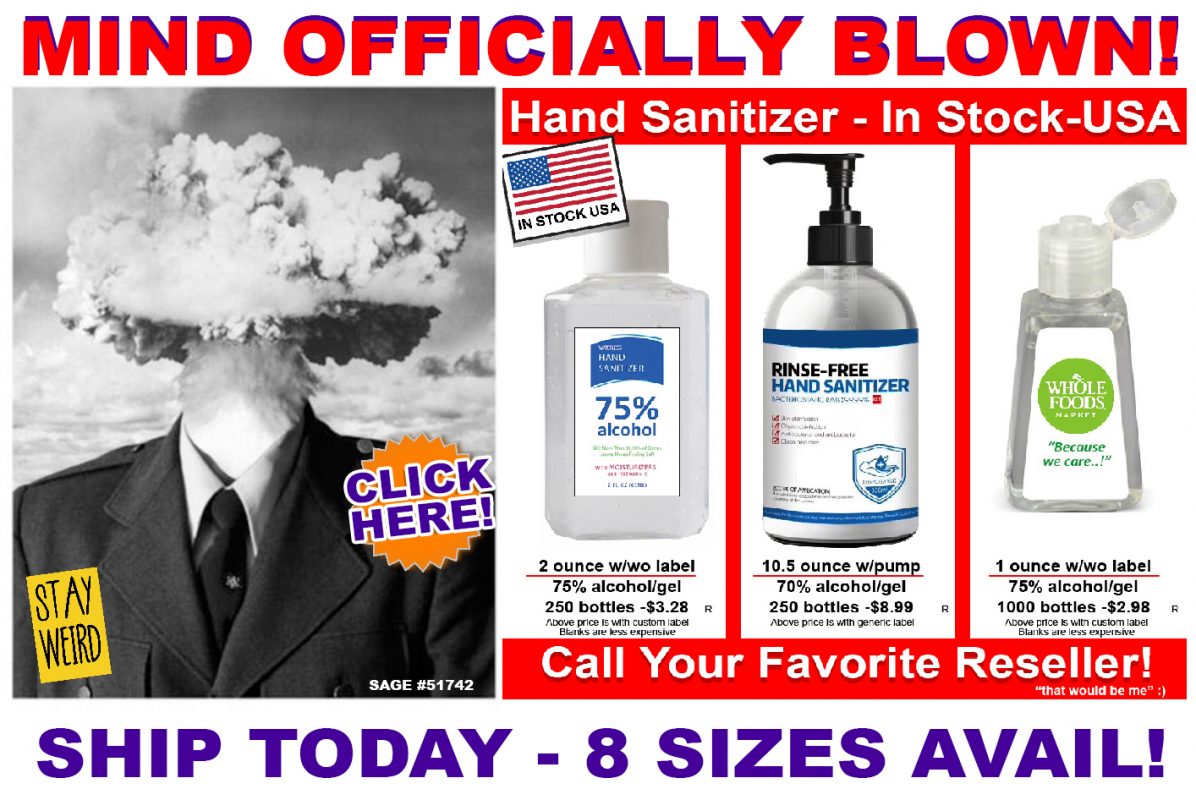 Who the Eff is Promo Motive? You Should Take 60 Seconds to Watch!