Are confused about what can or cannot be bought and imported?
If you are confused, you are not alone. Over the past few weeks the supply chain has been tremendously upended. Rules change, politician's make statements not backed up by what other branches of their government are stating. Both the Chinese supplier and the US consumer are confused.
In the following video I hope I can answer your basic questions. Remember, these are all subject to change. Heaven help us all.
Question: Do you know why they call it Covid-19? Answer: Because there have been 18 previous Corona Viruses!
What to look for in the daily emails from China Suppliers!
Below is a perfect example. This is a supplier we know is a reliable FLASH DRIVE supplier who is now trying to sell masks and hand sanitizer. Please note the last line circled in RED. This is code for there is a process on THE US SIDE that asks if you are ok/able to import?…meaning do you have the correct stateside paperwork! China does NOT always supply that or cannot supply it. This is part of the problem.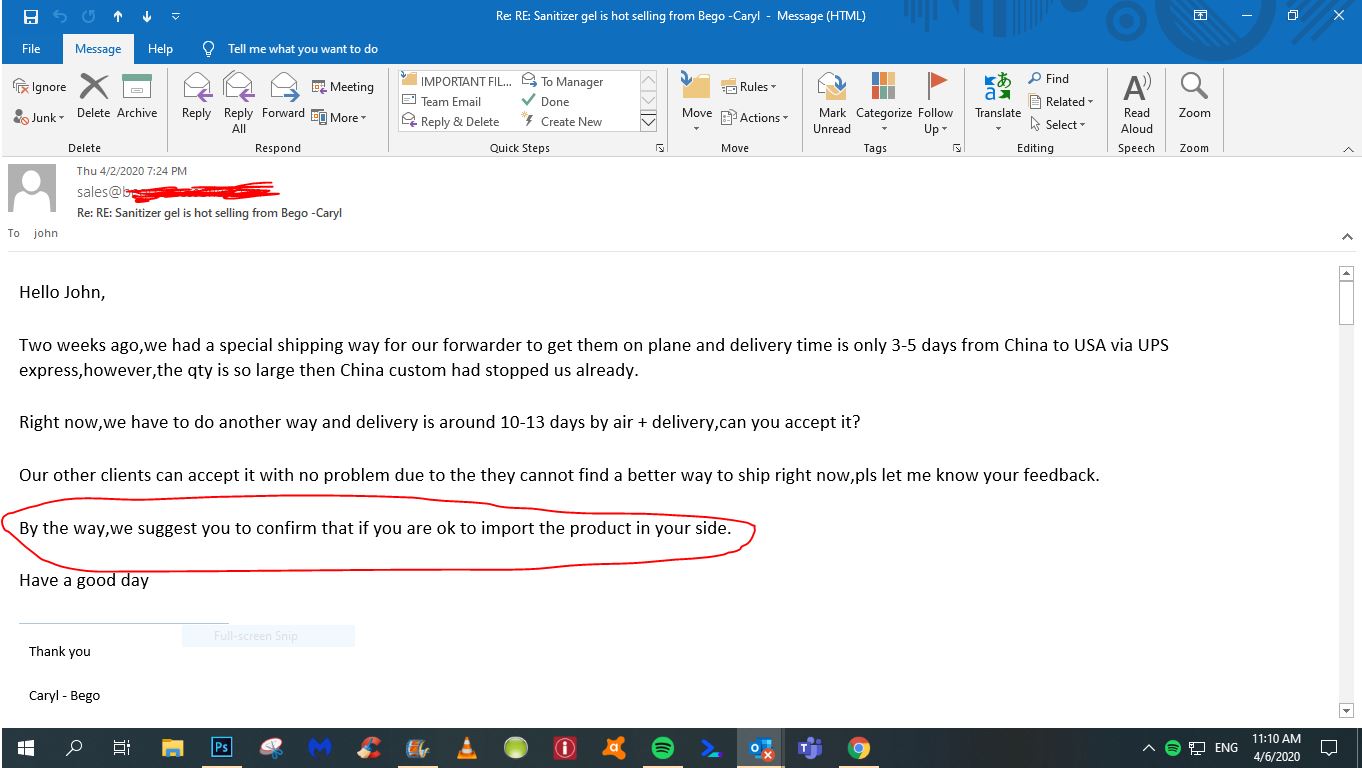 This next email is from one of our main suppliers in China. Please read what they are saying. We had to cancel a 1 million unit KN95 mask order.

The FDA Release April 3rd 2020
The following is the release put out by the FDA on Friday. If you read the entire 8 pages you will find that only a very small handful of factories and suppliers can provide all of the documentation, as they meet specs and have been approved. Those that do not meet these many conditions may not be allowed in the country, being held up at US Customs..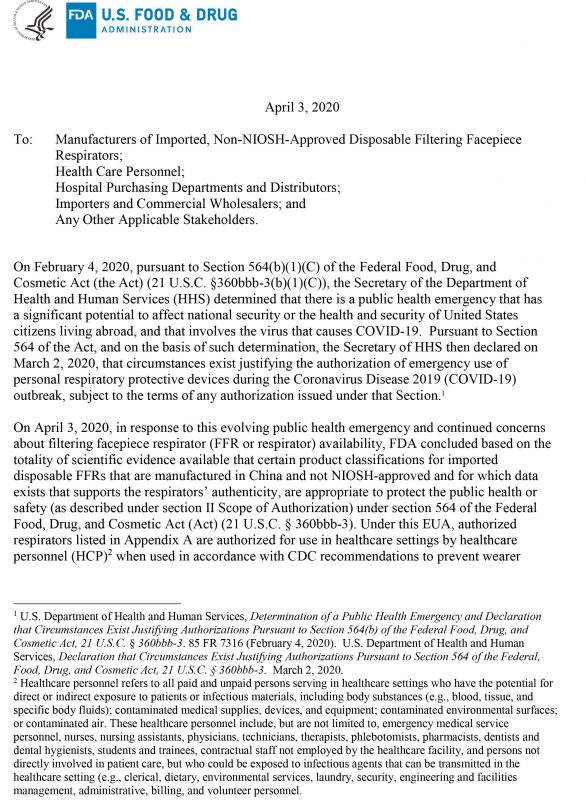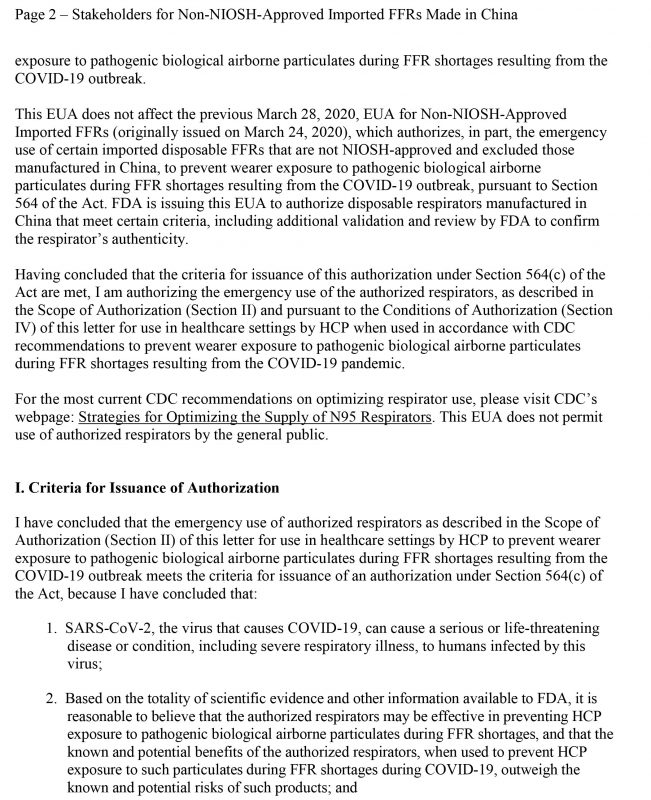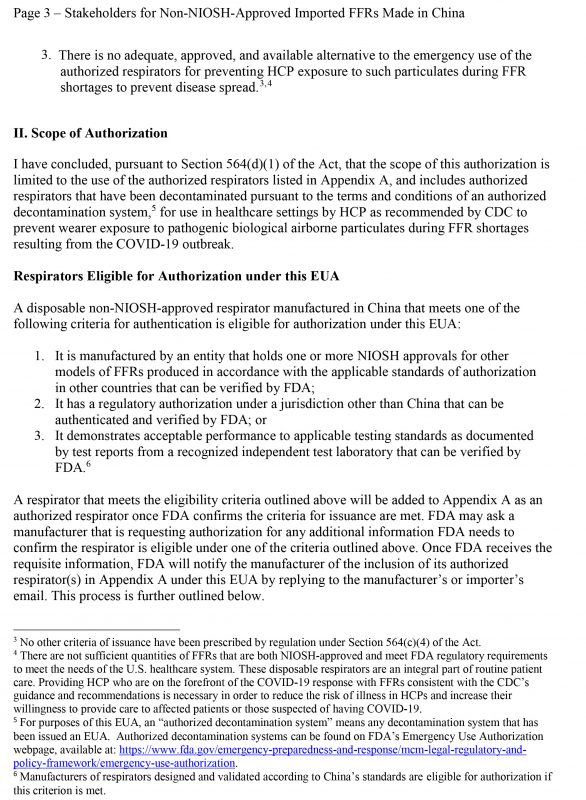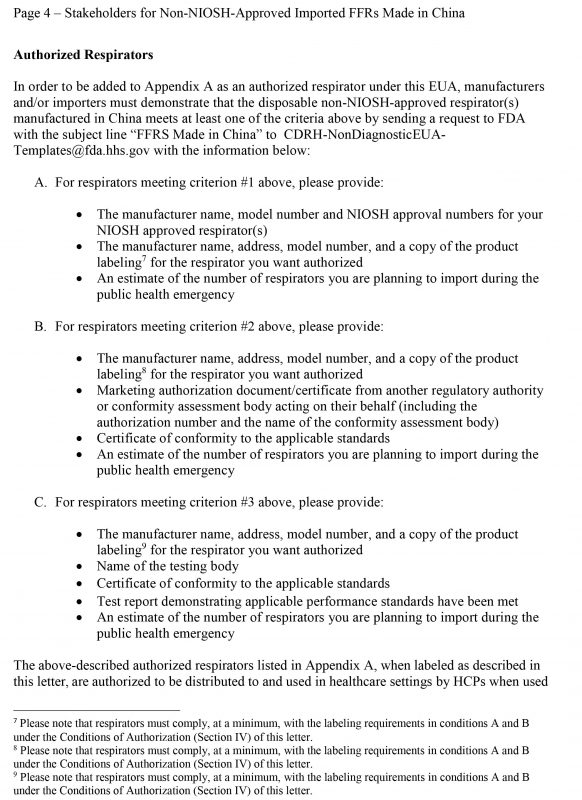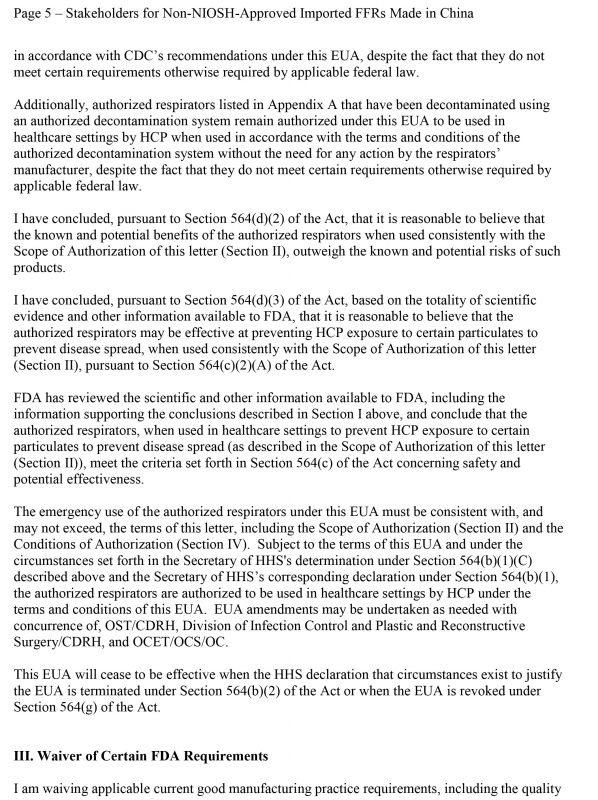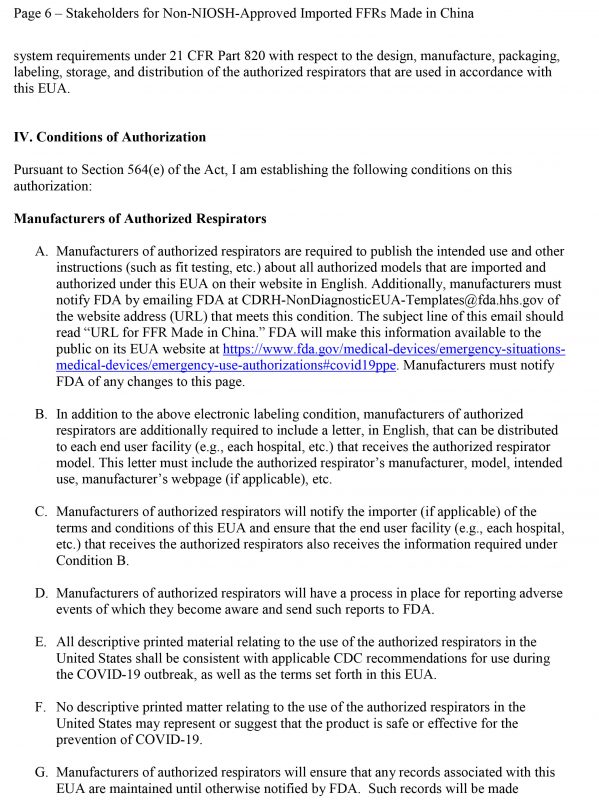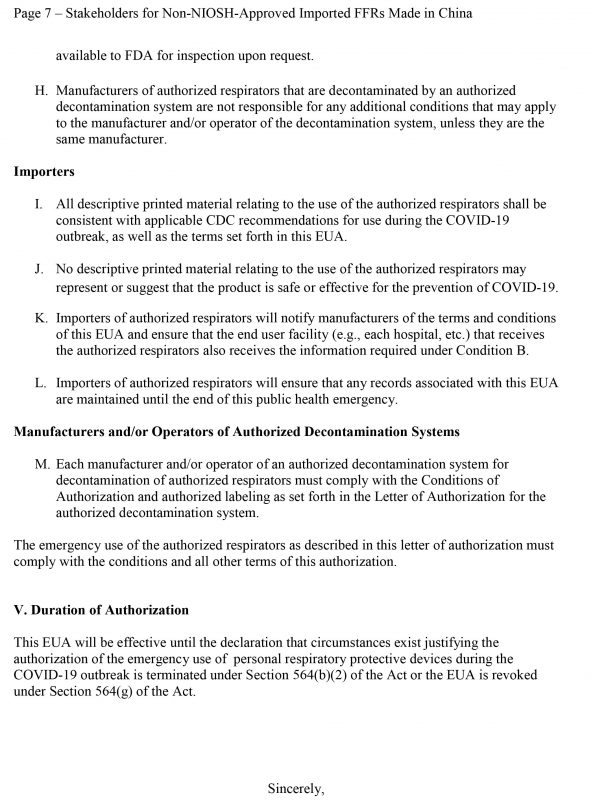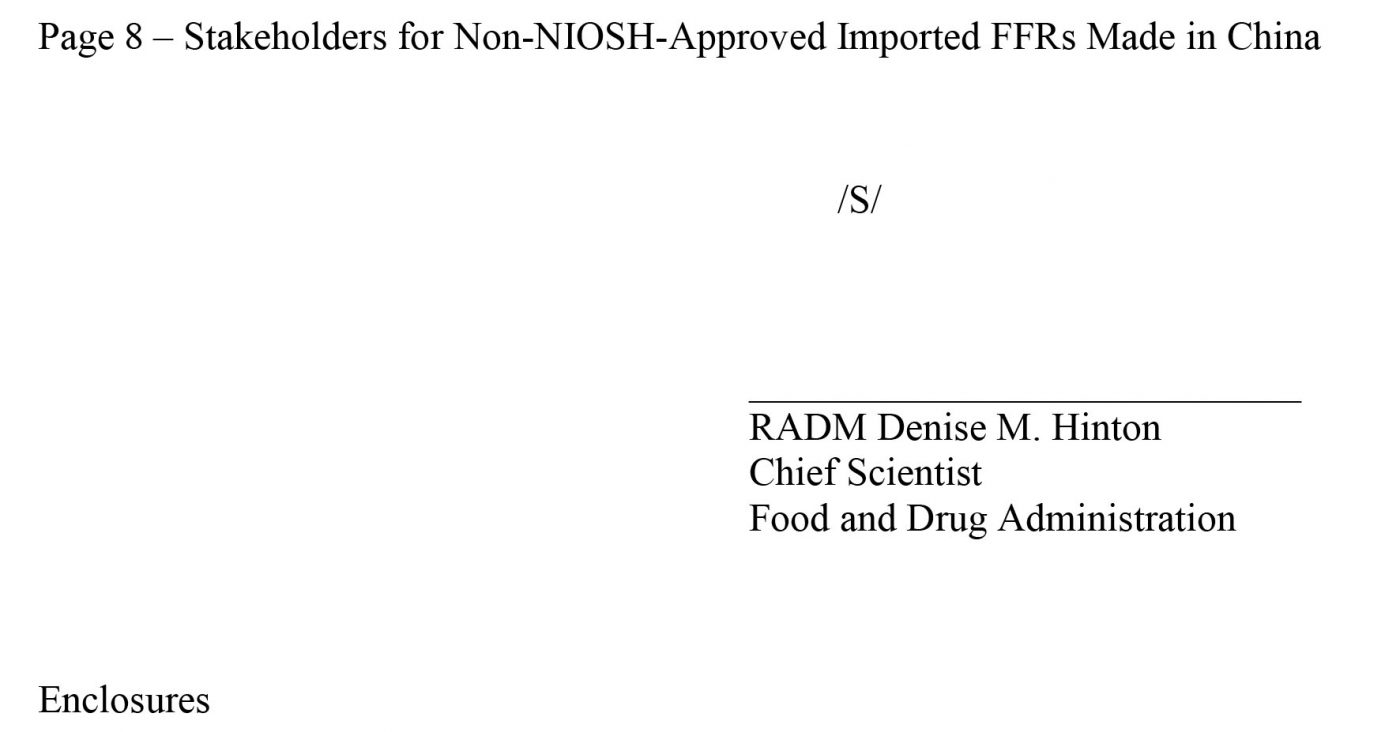 What Some Promo Industry Leaders Are Doing!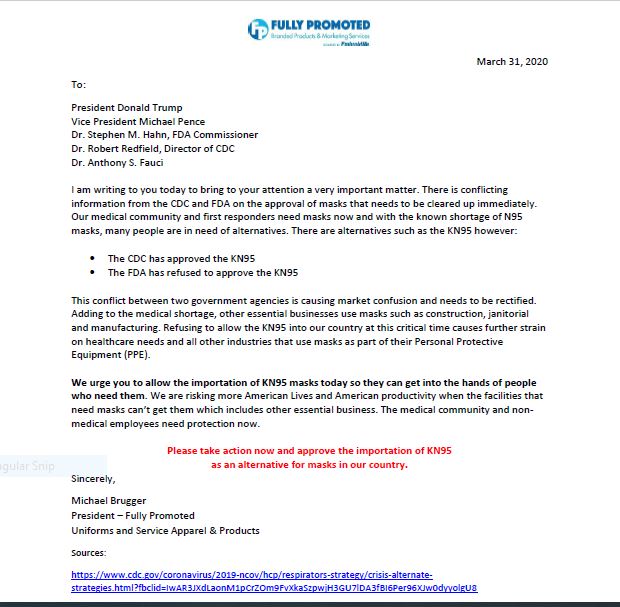 We are also getting some hate mail. Please understand we are only trying to educate the distributor base. Don't shoot the messenger.
Below is part of an email chain and threat I received today. The best way I can answer someone like this is to ignore them. The second is to continue to educate people as to the best of my ability and the third is simply what I have said all along. We do not care if you buy from us or anyone else. All we care is that you make your choices and decision in an educated manner. If, like this guy, he wants to believe in Santa Claus, who are we to change his mind.
Today's 2 nasty emails. First one
The second hate mail is his further reply.

What is eminent domain. click for definition It is NOT just about land and buildings. Always best to have good solid information.
Stress. We are all in it. Together.
We understand that everyone is stressed out. We get it. I don't even mind the guy who sends the nasty emails. He, like many in this business is stressed, he may have lost a lot of his normal sales as the market has taken this dramatic shift. I feel for him and for all of us in this business. It will get better.
Personally, we have been working 7 days a week with 12 hour days. If, as this gentlemen suggests, we are doing it to capture orders shouldn't we have the lowest price? Which we don't? Shouldn't we promise the shortest delivery? Which we don't. Why would we turn down an order for 1 million KN95 masks and 350,000 hospital gowns, Which we did?
In closing, I feel we all need to get the facts and act accordingly. This is how we are proceeding to do our business.
We have been to China nearly 30 times and have been importing from China for the promo business since 1995. We do a lot of difficult importing on a daily basis. I like to think we know what we're doing.
We have deep, trusting relationships with the factories and their trading companies. We can and will only do what we know to be in the best interests of our clients. Thanks for listening and reading.