What is a KN95 mask?
Know somewhat "affectionately" as the Covid Killer the KN95 mask is the ultimate protection from the airborne droplets of the virus from human to human contact.
5 Layers of Virus Protection.
Like most things in life you get what you pay for. Masks are the same deal. A typical surgical mask is poor protection against airborne virus droplets. Don't believe me, read this.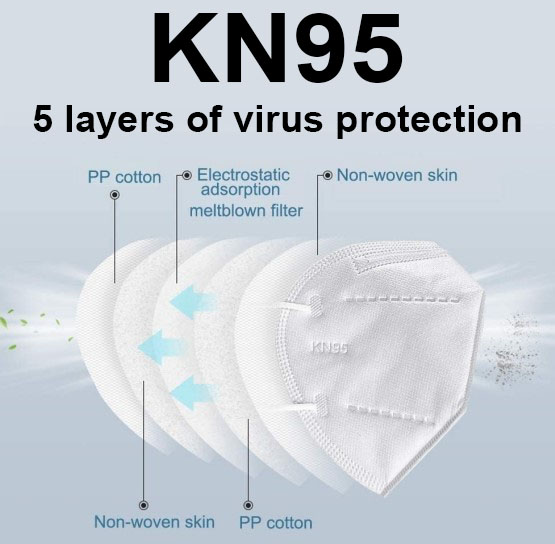 Does the KN95 Mask Kill The Virus?
No it doesn't. No mask can kill the virus. A mask can only stop the particle or droplets from entering your mouth or nasal passage and travel into your lungs. A KN95 stops 95% of all particles (including Covid-19).
The KN95 and N95 masks are exactly the same, both are the recommended mask to wear to avoid all exposure to the virus. A surgical mask, although cheaper, will not give you this much protection. Now you know.
Anything else is a Paper Towel and a Rubber Band!