Get your clients logo on the folding drinking straw, available in 5 Greta colors!
Ok, so maybe I misspelled the word great but there is no denying the fact that Greta Thunberg, love or hate her, has brought attention to the cause of climate change.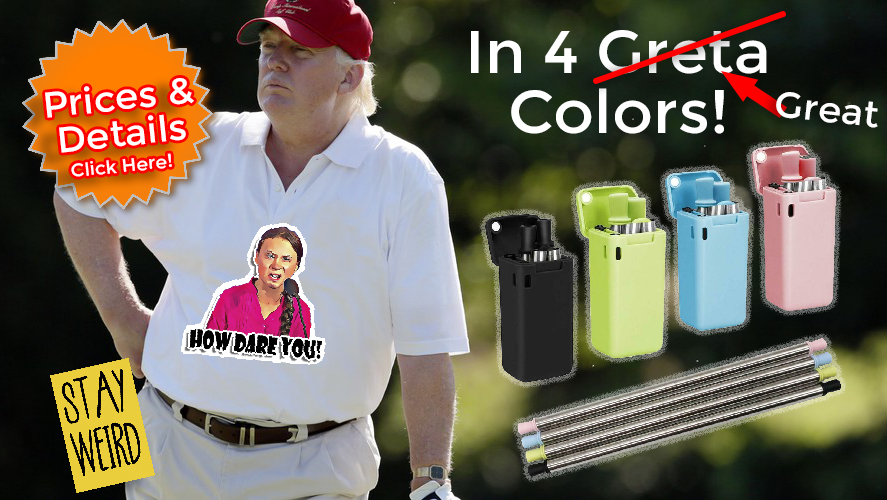 Reusable, Folding, Collapsing and Telescopic Drinking Straws are all the rage for summer promotions in 2020.
The folding drinking straw. View product.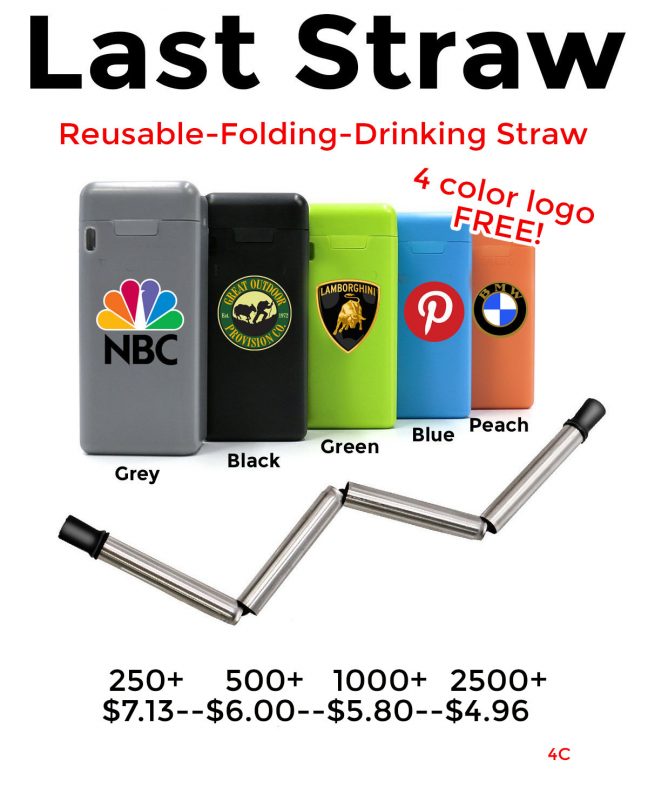 Save the planet, promote your clients brand all at the same time. Win/Win!
Eco-friendly promotional products are one of the hottest categories and for good reason. Forbes magazine along with Fox News has declared that the scales in favor of acknowledging climate change as a real issue and "those scales have been tipped in 2019!"
Get your logo on it and make your brand look eco-friendly!
There are some great new ideas with the category of reusable drinking straws. Check out the Bamboo fiber case with telescoping straw. View here.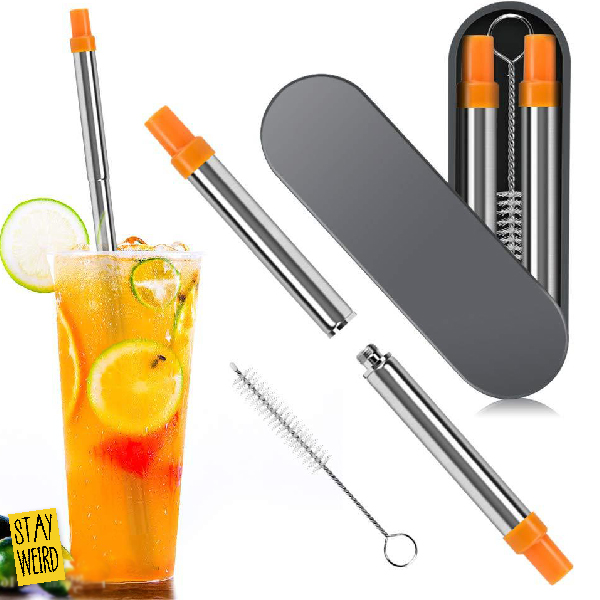 Get your logo on the silicone folding reusable drinking straw.
Another new ideas is the recycled plastic capsule with the food grade folding straw that can hang off your key chain. View product.
Get a FREE QUOTE or VIRTUAL EMAIL Emily Call 1-888-908-1481 Sage #51742