October 17 and 18, A blur for sure!
For the past nearly 20 years I have been going to China once or sometimes twice a year. I go in search of new promotional products that no one else has to offer. Our motto "We Do Weird Well!" requires that we stay on top of new ideas for the promo business.
"The trip to China always starts like this. Getting on a plane and sitting in that tin can for 16 hours or more!"
This year I am taking Emily Graham (our fearless next generation) and my daughter with me to visit the trade shows and factories. Once we arrive in Hong Kong and then China proper we will be visiting 2 major trade shows, the Mega Show in HK and then the Canton Fair in Shenzhen with over 60,000 booths. Plus we are doing 4-6 other factory visits.
How to get to Hong Kong. Here's how it starts!
Hong Kong is the first step on the China trip but arrival in HK starts 24 hours earlier. It comes at the end of a 16 hour long flight. We leave our Canadian office in Vancouver at about noon Thursday afternoon on the 17th. By the time we arrive 15 hours later, adding another 3 hours for customs and sitting on the tarmac we have arrived on Friday Oct 18th in Hong Kong at 7 PM their time or about 4 or 5 AM our time. Here is what it looks like on one of the longest regularly scheduled flights in the world.Thanks Lunesta.
Happy 60th Birthday to Me!
Now this year it just so happens that I am flying on my 60th birthday and we will celebrate somewhere over the Midway Islands in the central Pacific Ocean. I am wondering at this time if I am getting o too old for this life of adventure. Hmmm…probably not!
I am fortunate as my daughter Emily holds the same passions I have for travel, hard work, adventure and promotional products. I am a very lucky man.
Hong Kong is in the news these days. What do we expect?
As you may know Hong Kong is currently embroiled in a 5 month long series of protests and police actions. The basic reason for the unrest stemmed from China's desire to be able to extradite criminals from Hong Kong to mainland China. This is like extradition from California to say Texas.
This caused such an uproar that the Hong Kong Governor rescinded the request. However, a small percentage of protesters kept up with it and are now performing criminal acts throughout Hong Kong disrupted business, tourism and travel.
There is always 2 sides to the story.
The opinion that Hong Kong is fighting for freedom is only one side of the opinion of what is going on in Hong Kong at the moment. The other side of the view comes from the mainland Chinese who view Hong Kong's troubles in a much different light. read more. .
China: "We're not in Kansas anymore Toto!"
I remember in the 90's meeting a very well respected Chinese doctor from Beijing who I became friends with. This was just a few years after the Tienanmen Massacre. I said.."you must have been shocked at the massacre?…he said…."It was the right thing to do, we are a country of 1.5 billion, we have mass chaos like those protests and millions die!"
I said.."you must have been shocked at the massacre?…he said…."It was the right thing to do, we are a country of 1.5 billion, we have chaos, millions die!"
Why are we going to Hong Kong right now?
Twice each year there is a massive series of trade shows called the HK Mega Show. I have been going to this for 15 years or more. These shows will have 4000 plus booths while the Shenzhen show will have 60,000.
Most of these booths are from small factories from Mainland China or HK Trading companies. They are all there to meet buyers and tire kickers from all over the globe.
These shows are massive. At these shows I have met buyers from ever major US and EU retailer plus promotional product buyers for suppliers such as Leedsworld, Geiger and more.
Long Days and Lots of Walking!
We scour the booths with one of our partners, Matt, from Shenzhen. In the 2 days we will spend at the HK show we are running through the booths looking hard and fast for the new, the unusual and the trending. not as easy as it looks.
During these long hard days we find some pretty cool stuff. Here are some pictures from last years trip.
We will be posting some of the new ideas we find at the show in HK and Shenzhen in a day or 2.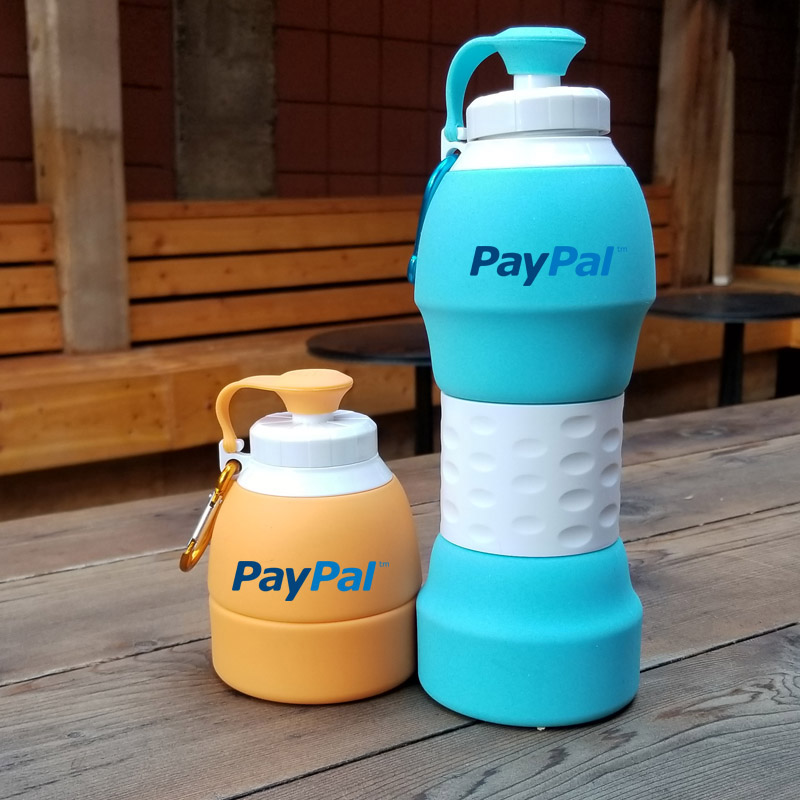 Get Your Promotional Products Direct from the Factory and Save, BIGLY!
We travel the globe connecting factories direct to the distributor so they can save on their swag. Sound like a good idea? Read more click here!