What are blue light blocking computer glasses?
Blue light blocking glasses are non prescription glasses that you should wear while using a computer, tablet or phone.
Medical evidence shows that too much exposure to blue light at night suppresses the secretion of melatonin, a hormone that regulates sleep cycles. As scientists learn more about potential problems of blue light, blue light blocking glasses have gained popularity as a way to subdue digital eye strain and avoid disrupted sleep cycle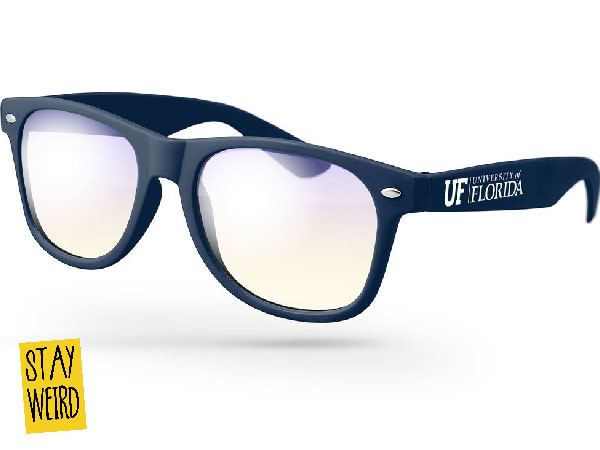 How do blue light blocking glasses work
These blue–light blocking glasses are not prescription glasses, they do not magnify the image. Instead these blue light computer glasses have filters in their lenses that block or absorb blue light, and in some cases UV light, from getting through. That means if you use these glasses when looking at a screen, especially after dark, they can help reduce exposure to blue light waves that can keep you awake. Read how blue light glasses work.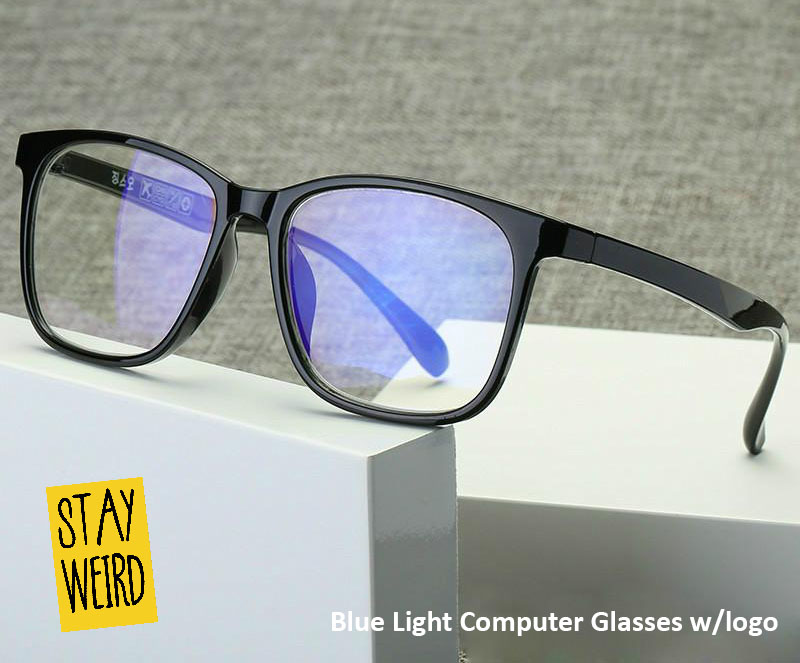 How much do blue light glasses cost?
Well, if you're shopping retail then expect to pay up to $30 but if you buy direct from us here at the factory, here is your coded retail price including logo and free freight.
Call us at 1-888-908-1481 or email

[email protected]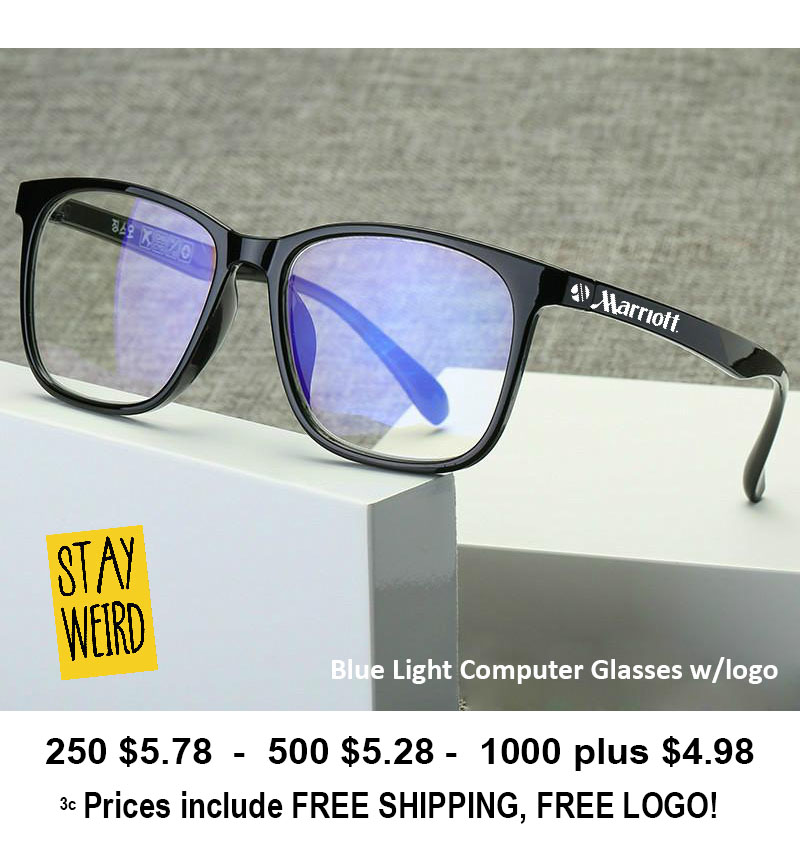 Other Cool Ideas for Your Promotional Product Business!