How Do Blue Light Blocking Glasses Work?
As a long time supplier to the promotional product industry we are often the first to introduce new product ideas to the market.
This process is sometime easy and sometimes a little more technical and difficult. To explain how blue light blocking glasses work is simple.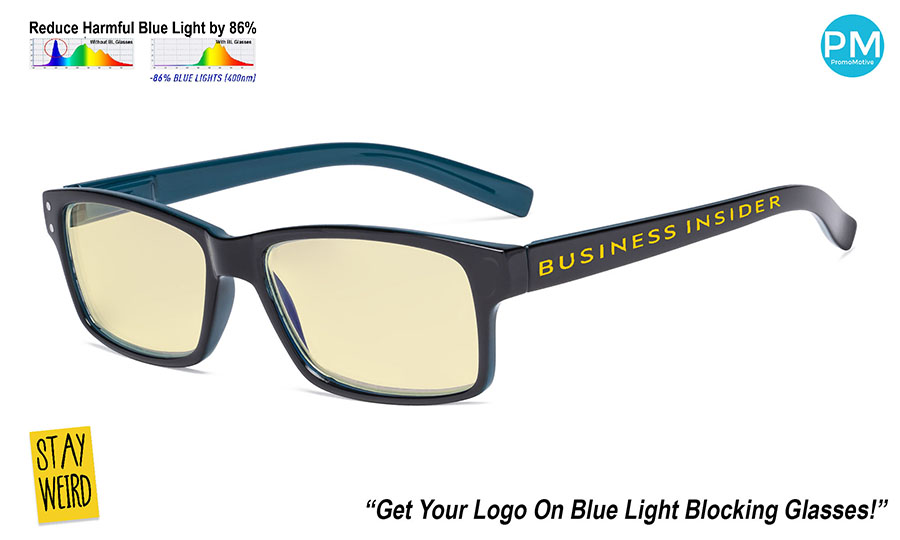 First Step: What is Blue Light?
Blue light exposure increases the risk of eye sight degeneration. Blue light penetrates all the way to the retina (the inner lining of the back of the eye) is important, because laboratory studies have shown that too much exposure to blue light can damage light-sensitive cells in the retina.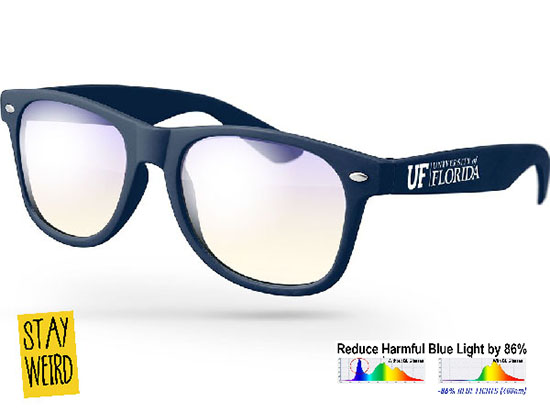 How Does Blue Light Negatively Affect Us?
Blue light changes the body's circadian rhythm, our natural wake and sleep cycle. During the day, blue light wakes us up and stimulates us. But too much blue light exposure from your phone, tablet or computer can make it harder to get to sleep.
When you work in front of a screen for hours at a time, whether it is a computer, TV, phone or tablet, you are exposed to extreme sources of blue light.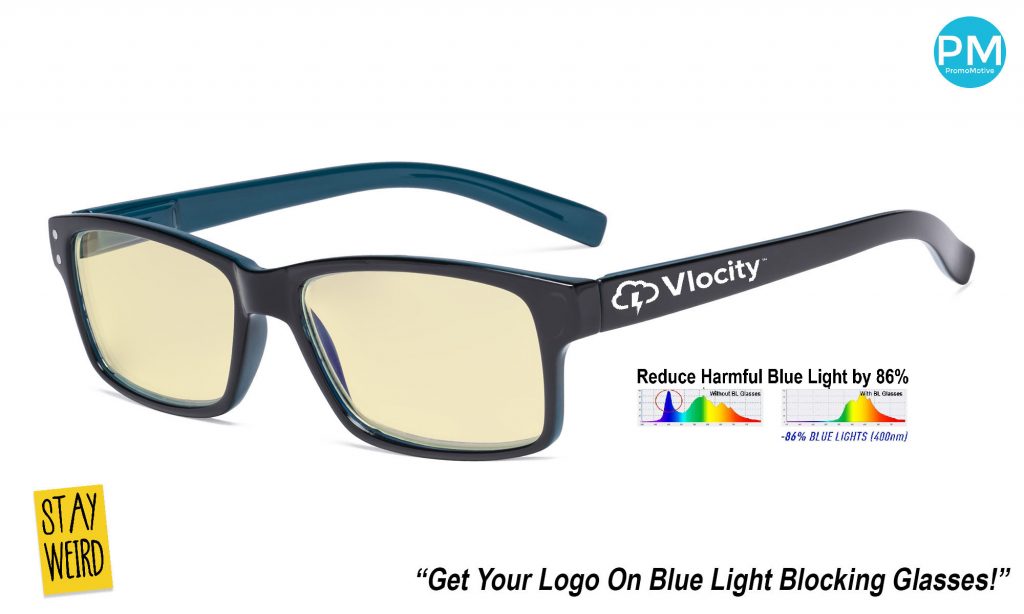 How Do Blue Light Blocking Glasses Work?
Blue–light blocking glasses have filters in their lenses that block or absorb blue light, and in some cases UV light, from getting through. That means if you use these glasses when looking at a screen they can help reduce exposure to blue light waves that can keep you awake and reduces eye strain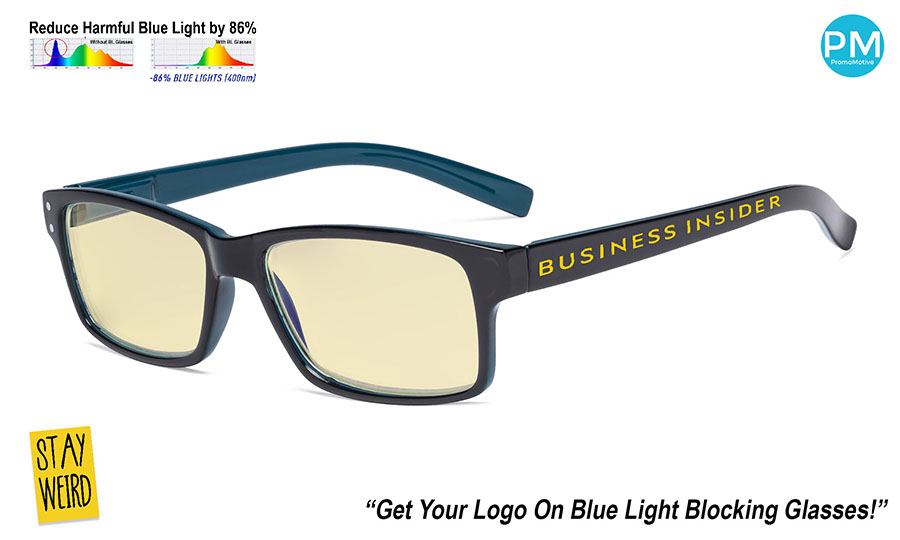 Get Your Logo On Blue Light Blocking Glasses!
Promo Motive is the leading promotional product expert for logo'd blue light blocking glasses.