Blue Light Blocking Glasses
Are you sitting in front of a computer or other screen 2, 4,6 even 8 hours a day! Do you know the dangers to your eyes of the blue light emitted by computer screens? Want to extend your brand? Then get your logo on blue light blocking computer glasses!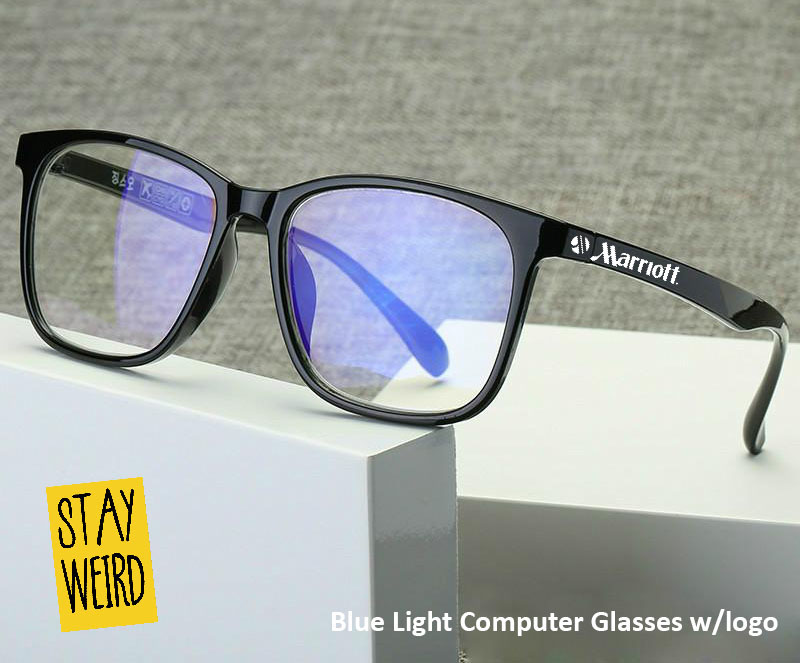 What Are Blue Light Blocking Glasses?
The average office worker spends 1,700 hours per year(!) in front of a computer screen. And that's just while we're at the office — we're also addicted to using our phones all day long.
All of that screen time seems to come with various ill effects on our bodies and minds, such as eye strain, headaches and insomnia. To combat those problems, you can pick up a pair of computer glasses — also called blue-light blocking glasses — which promise everything from eliminating eye strain to helping you sleep better. Read more.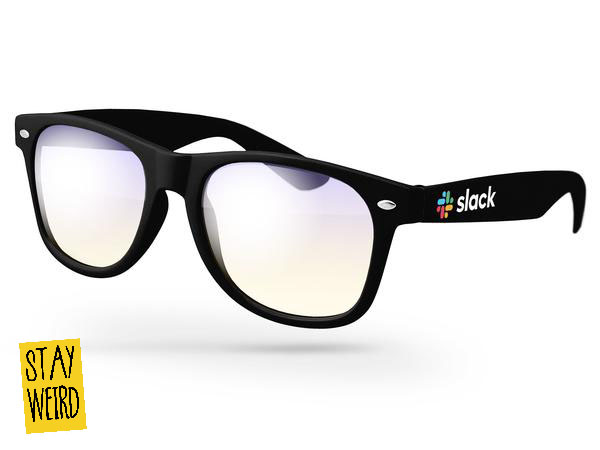 Are they Prescription Glasses?
Blue Light Blocking Glasses are not prescription glasses in the traditional sense. They do not improve the size of the fonts your'e reading or make things less blurry.
Blue Light Blocking Glasses are for for computer users and other screen users to eliminate the harmful blue rays emitted by the screen. Blue Light affects your eyes leading to harmful eye strain.
Symptoms of eyestrain include sore or irritated eyes and difficulty focusing. Retina damage: Studies suggest that continued exposure to blue light over time could lead to damaged retinal cells. This can cause vision problems like age-related macular degeneration.
One of 2020's Top 10 New Promo Ideas!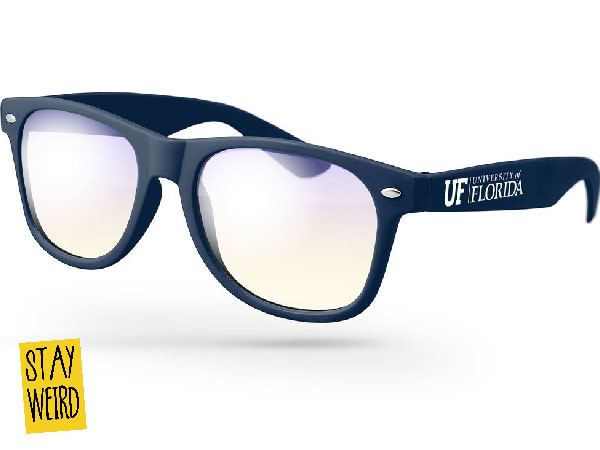 Free Shipping, Free Logo, Free Set Up!
Get your clients logo on these state of the art blue light blocking computer glasses for less. All prices below are coded on a C and include free shipping!