Looking for Free Samples of the POP Phone Grip?
Get your clients logo on either the round or square POP phone grip.
Do you want free samples to help you close the sale!
No doubt about it. Pop phone grips are an incredibly awesome way to get your logo on the highly visible logo area of your clients smartphone.
Min order of 250 units. Quoted price includes shipping and free 4 color logo.
Would You Like Free Samples? Call 1-888-908-1481 or email

[email protected]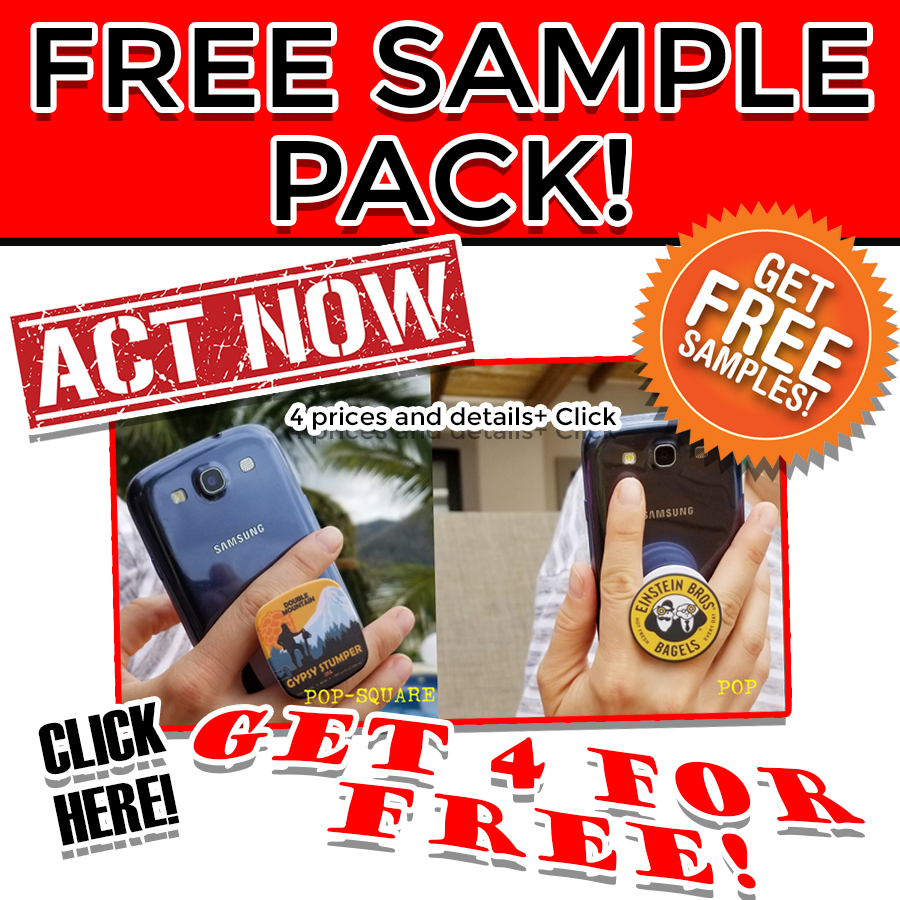 See The Coded Prices Below!