Call them Groovy or Gruuv or Pop Ring. Whatever you call them they are the latest in the phone grips for your logo.
Get you GRUUV on with the Groovy Phone Grips. Part of our POP Phone stand collection. Get Your Logo On It For Less.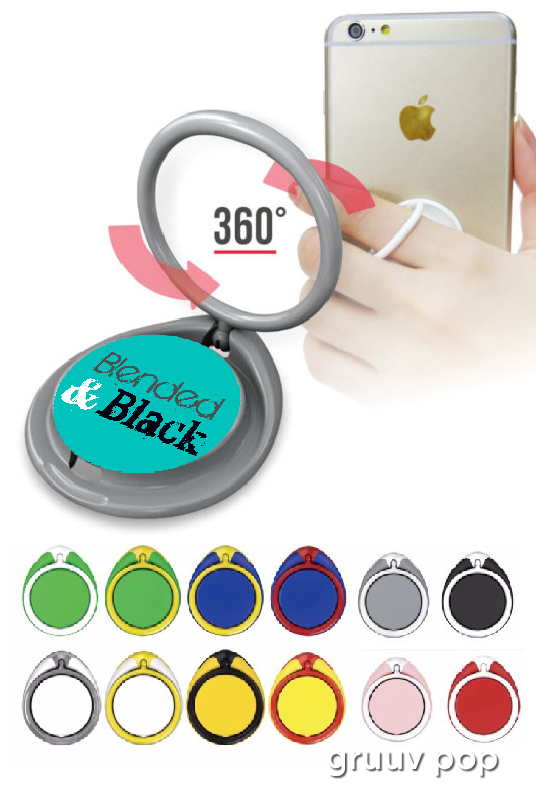 The Groovy Phone Grip. Gruuv Pop.
Our best priced fully customisable Groovy POP Phone Grip and Media Stand. The Gruuv.
Features:
360 degree rotating grip for greater comfort and easier selfies..
Re-usable 3M guaranteed adhesive backing holds the Gruuv to your phone or tablet.
Color rings and base can be mixed and matched to meet your brand standards.
Custom pantone matches are available.
Stock Colors: Grey, Green, Blue, White, Black, Yellow, Red, Pink.
Suggested retail prices on a (c) or ( r) same dif!
250-499 $2.48 500-999 $2.28 1000 plus $1.88