Now Do You Get it?
Sometimes the Promo Industry is on the ball, sometimes its not. Let me explain!
Despite what a handful of discredited scientists and 1 or 2 world leaders think the vast majority of scientists agree there is a problem with our environment. The problem is us and how we have embraced a disposable society. This disposable society has real world repercussions.
Don't believe me? The US National Park Services claims we use 500 MILLION ONE TIME USE PLASTIC STRAWS EACH and EVERY DAY (read more…)
I am NOT an Evironmentalist I am a Marketer!
Don't think I am getting you to read this becuse I am a tree-hugging, granola eating hippy. I am not. I am an average middle-aged guy who is just now waking up to these issues.
However, what I do see in all of this (aside from the need to change our ways on the things we can) is there is an opportunity in all of this for the Promotional Product distributor to make some money! Now do you get it?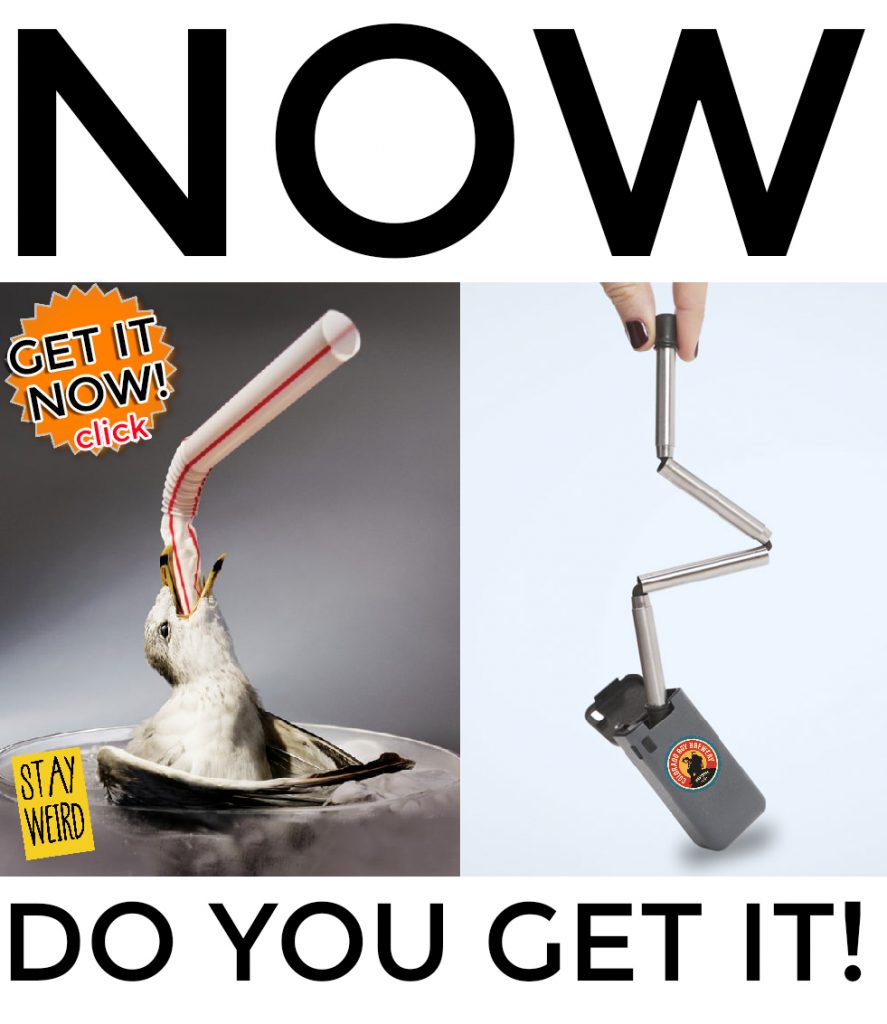 "Businesses want their logo on products that make a statement. A statement that says that they are environmentally aware".
The Folding Reusable Drinking Straw is Just That Kind of Product!
Instantly recognizable and a perfect eco-statement, the folding, reusable drinking straw lets people know that the company whose logo is on it is….
A) Environmentally Aware.
B) A Trend-Setter.
C) Cares About Their Community.
Now Do You Get It? Get It NOW!