Summer 2019 is just around the corner and the promotional product Guru's at Promo Motive are launching new ideas and prices for your logo for summer 2019.
"We have seen a huge uptick in requests for these 3 products" states Emily Graham CPO of Promo Motive.
"The trend seems to be a desire to see more retail style products such as those found on Indiegogo and Kickstarter. ' Graham goes on to say.
"We definitely seem to attract sales from Distributors looking for something trending for their Millennial clients"
Where and when did this trend start!
The trend towards unconventional promotional swag seems to have had its genesis 30 months ago with the fidget spinner craze. Promo Motive was the first ad specialty supplier to offer fidget spinners long before anyone had it and long before the ASI business even got into the idea. Read more…
Folding, Collapsible and Slurp and Sucking are all on point.
There seems to be a theme to the trends for the top selling promotional products for the summer of 2019 and that is the concept of the product folding or collapsing into a smaller size after use.
The Folding Drinking Straw: Last Straw
The Folding Drinking Straw Last Straw has captured the hearts and politics of people and governments across the planet. Now your clients can get their logo on it. Price for summer 2019 including freight and 4 color logo is as follows. ALERT Take an additional 10% OFF of NET!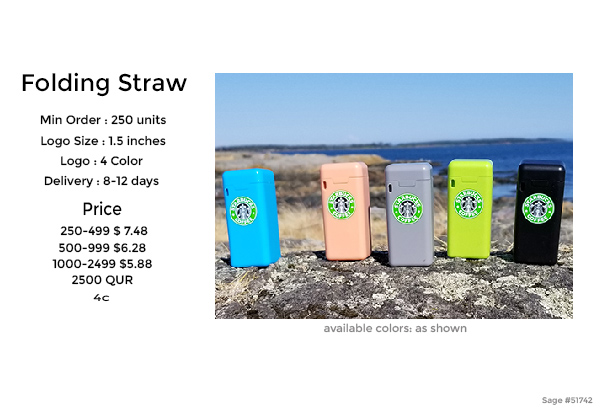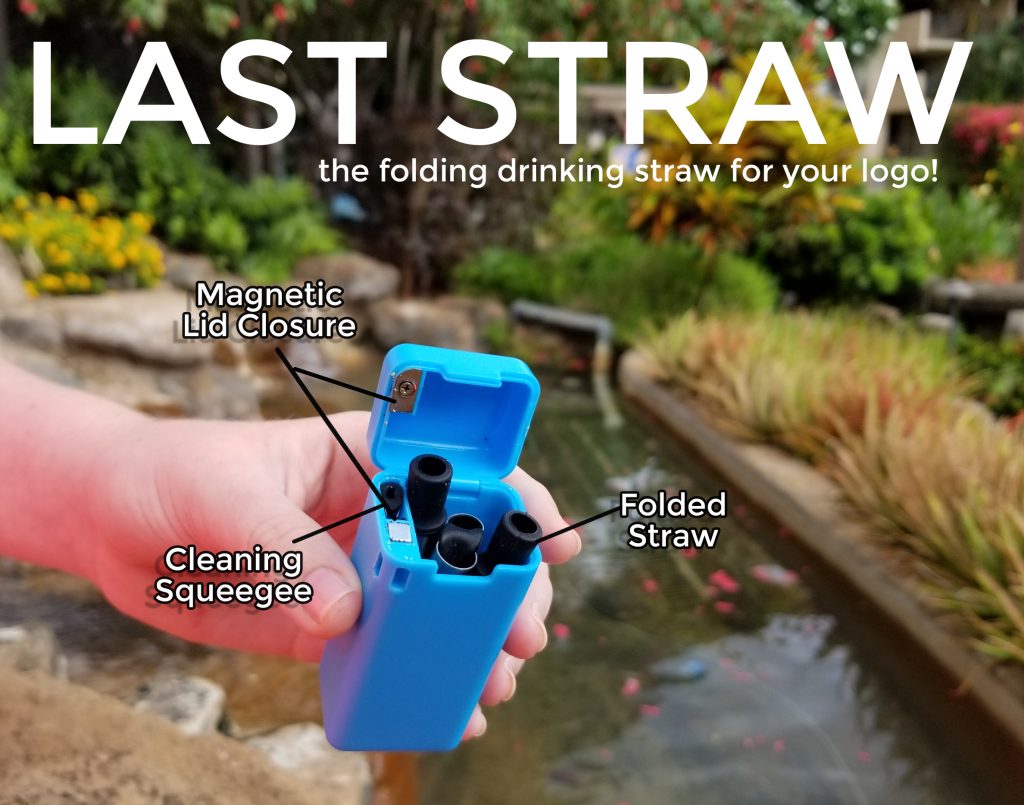 The Folding Coffee Cup : Sip and Flip
The Folding Coffee Cup has been popularized by companies such as STOJO and others. However these brands are unable to meet the price points needed for the promotional product industry. Here is the new promo version. Read More…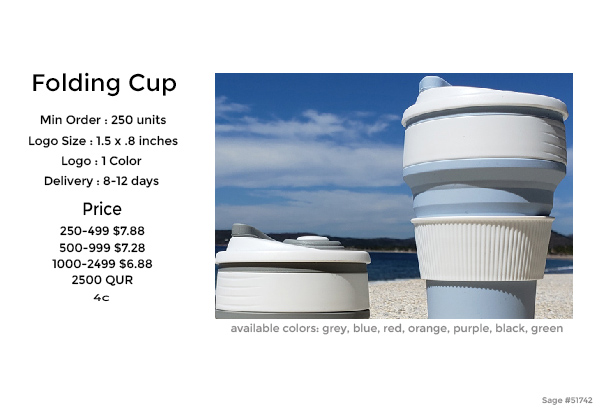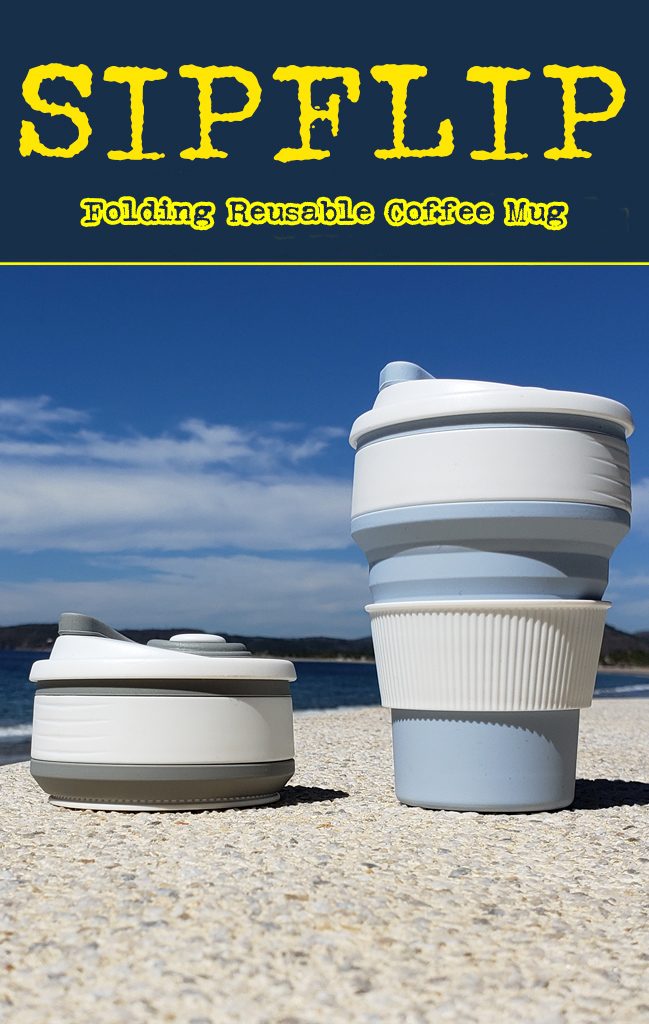 The Folding Water Bottle: Shrink Drink
The Folding Water Bottle is truly a fun and functional promotional product giveaway. The food grade silicone water bottle folds down to 1/3 of its expanded size. How cool is that. Take an additional 10 % off of NET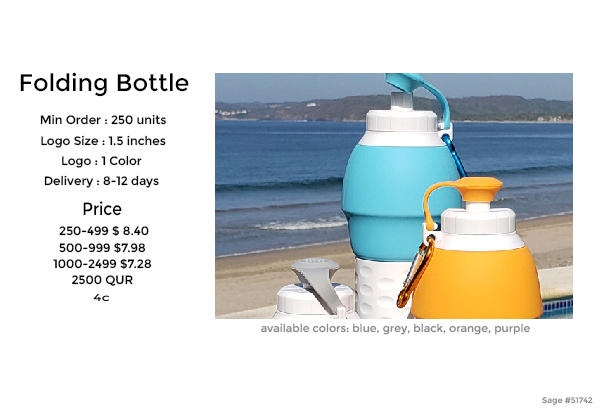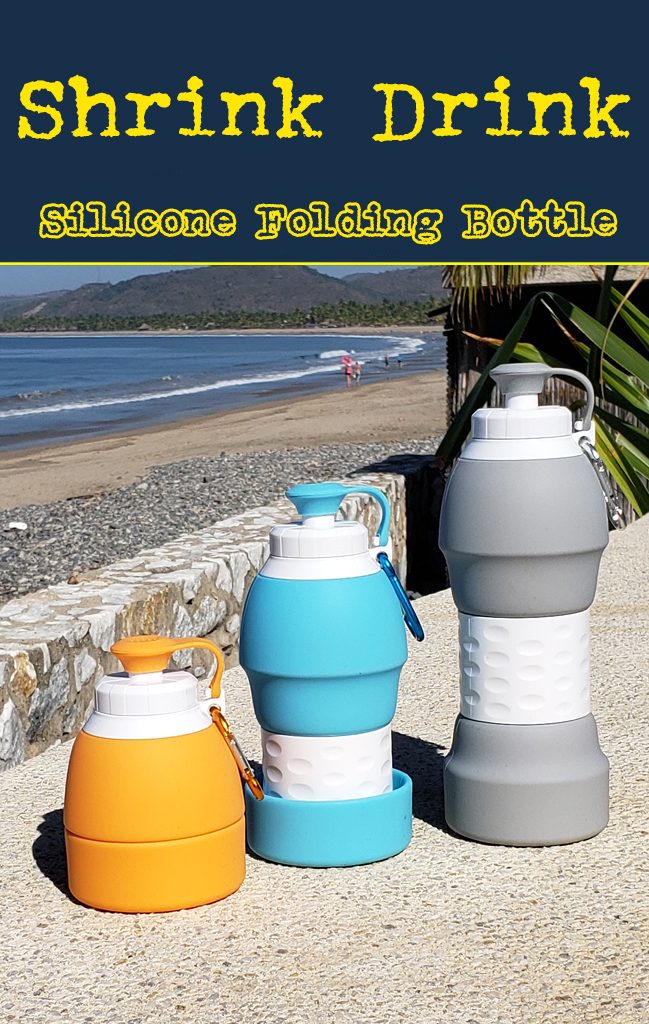 Visit the Product Category on Promo Motive click to view….
Call 1-888-908-1481 or email Emily for info
Runner up contenders for promotional products summer 2019 goes to…