The Top 3 Trending Promotional Products for 2019!
Promotional products are often maligned as being cheap and trashy however
promotional products
(aka swag) plays an important part in the business world's overall marketing strategy.Clocking in at 27 Billion US dollars per year the promotional product business is no slouch in the advertising game.In fact, promotional swag occupies a critical link in the marketing paradign of business from the smallest mom and pop to the largest international conglomerates.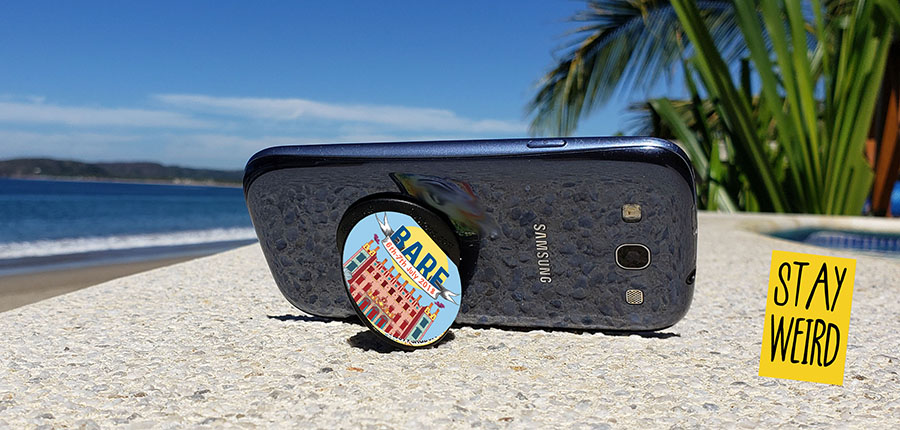 What is Swag?
Swag
is basically any product that has the clients logo on it. This logo'd product is then usually given away to customers and potential customers in an effort to make "impressions on the client of their logo".
It take 7 impressions to make an impression.
There is an adage in the marketing world that "it takes 7 impression to make an impression!" In short this means that your eyeballs need to see your logo 7 times or more to have it imprinted in their mind.There is a certain
Pavlovian response
about branding and response. The big brands do this religouly while smaller brands with a "loosely defined" brand indentity do it less rigidly. This needs to change if you own or market a business and want to succeed.All brands need to imprint on their customers and their potential customers if the want to survive. The imprinting of their brand makes the customer/potential customer think of them before they think of someone else or some other brand. It is that simple.
The role of Swag.
Swag's role is simple. It is to give the buyer something inexpensive, that can have their logo on it that the recipient will look at at least 7 times , getting the much vaunted 7 impression to make 1 impression logic.In the past the best things were items such as pens and paper products. These "evergreen products" are now on the way out of favor due to issues such a new digital lifestyle etc.
What is now hot in promo are products found to be trending at retail and found on sites like Kickstarter.
These new products may seem less functional than in the past promotional product ideas but that is because we do not all think like the new millenial mindset.The first real product to take the swag world by storm in this new way was the fidget spinner. We sold millions of logo'd fidget spinners over the course of about 9 months and our customers were ecstatic. We were able to give them a treending product with their logo on it that EVERYONE wanted. The 7 imprint/1 impression idea was firmly made.
So what is trending now?
Your smartphone is the next battleground for your eyeballs.
Popsockets,
Nuckees
and a whole array of other stands, grips and non-digital phone accessories are hot.Here are a few ideas……