Get your FREE Nuckee phone stand for a sales sample.
Nuckees, are they better than a Pop Socket?
Without a doubt the hottest promotional product on the planet has been the Pop Socket. However there's a new kid in town, Nuckees!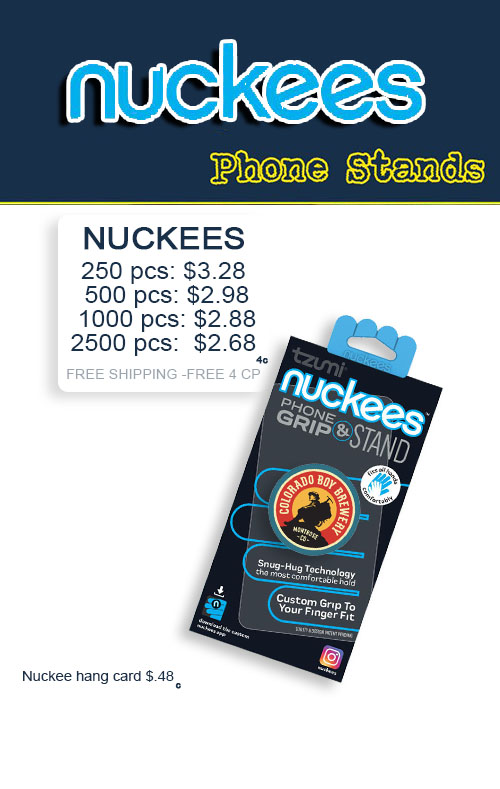 Nuckees are better than Pop Sockets!
Firstly they look the same and do the same thing but are less expensive and have an added bonus. They have a magnetic inner pad that allows the Nuckee to attach to any magnetic dash mount smartphone holder giving you a hands-free driving experience.
FREE SAMPLES
Want a FREE Sample? Of course you do, you are saleperson afterall! Simply
email Emily
and give us your ship to address and your fedex or ups ground account. (average ground from AZ is about $5-10).
We will even reimburse you the sample freight with your first NUCKEES order.