Every year I take a 3+ week vacation during the Chinese New Years.
Sun, Sand and Product Research. Yeah right!
You may be thinking as you read this.."BS…product research on the beach in Mexico!" If you do think this way (ie BS) you are wrong (in a nice way).
"Yea Right…you call BS…product research on the beach in Mexico!"
We work very hard 11 months of the year trying to stay on top of the new trends and ideas. We are very quick in recognizing new ideas that work for logoing, sourcing them in China and around the world and adding them to the site making them available to you and your clients.However, our best product research and testing is done during the period in China where everyone at the factory is on holidays.
Chinese New Years
.
Where I go and What I do?
For the last few years I have gone to a tiny Mexican fishing village on the west coast called
La Manzanilla
. I stay in a great place called
Casa Maguey
.
During the next 4 weeks I will be shooting images of new products and updating Sage and our web sites. We will be testing out the products looking for advantages and decorating options that will make you and your clients happy in 2019. Stay tuned for updates.I will be answering emails but your main contact will be
Emily
who is forcibly tied to a desk back at the home office. She can be reached toll free at 1-888-908-1481 or email
Emily
Day 1
I arrived and checked into my Casa. The town is La Manzanilla and is a fishing village of about 2500 people located on a soft white sand beach about 5 miles long. About 4 hours south of PV.I am on the end, on a cliff overlooking the beach. Looking forward to product research….soon, real soon.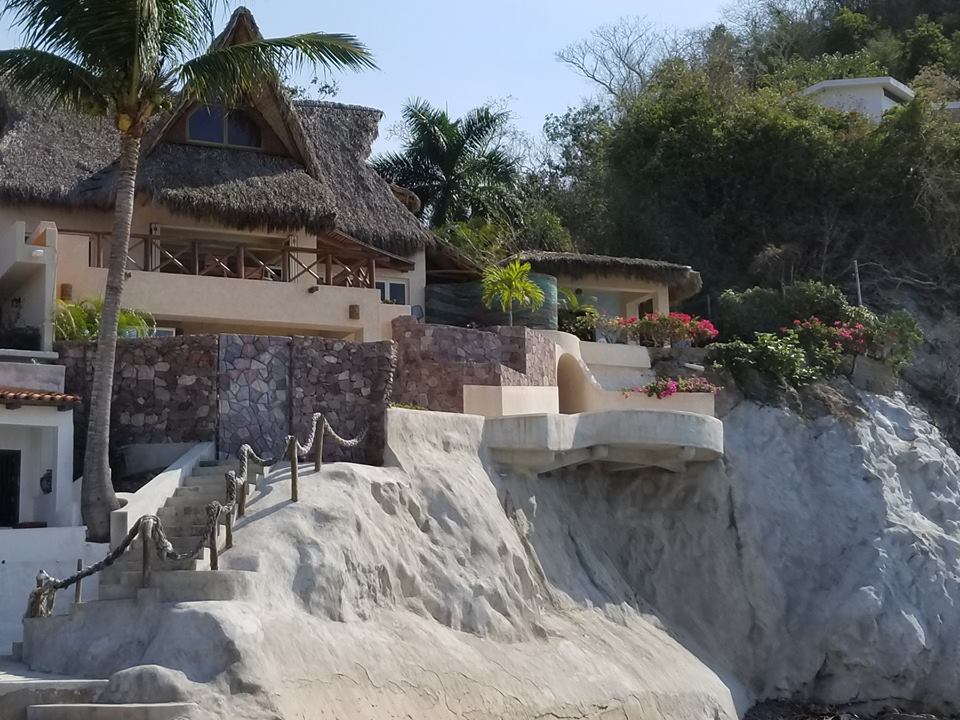 Day 3
Went for a long walk today to scope out locations for the photoshoot. It's nice and hot 80 plus with a nice breeze.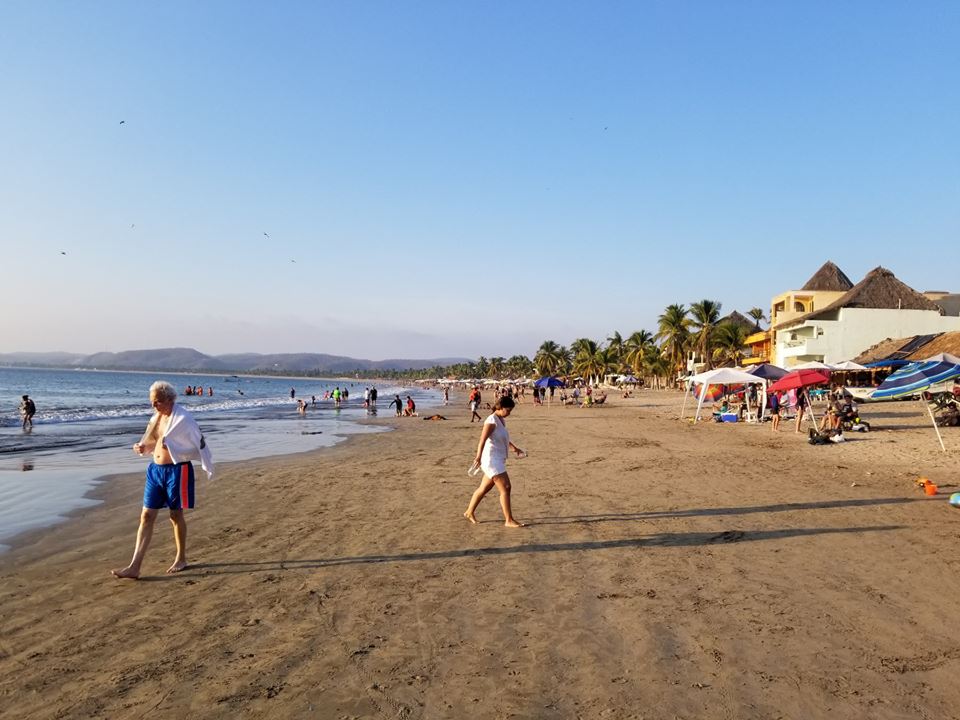 Day 4 First New Product Shots.
Yes I know it sounds like a ridiculous idea but I truly do go to a remote location each year and shoot the new products. Here are the first raw images.The first is the folding coffee cup shown both collapsed and open…how freakin' cool…
see product page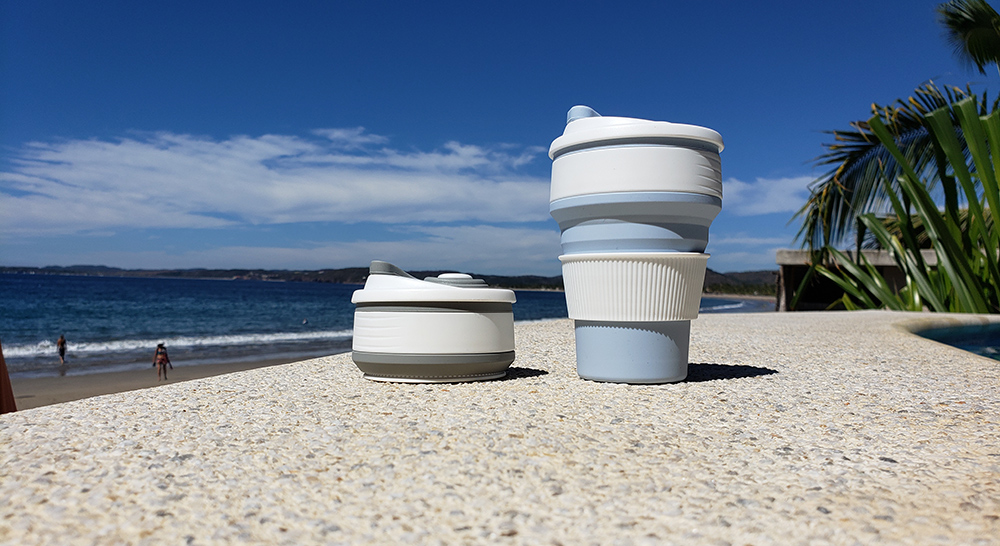 Folding Sip Flip Coffee Cup in both a 16 oz large and popular 12 oz Medium size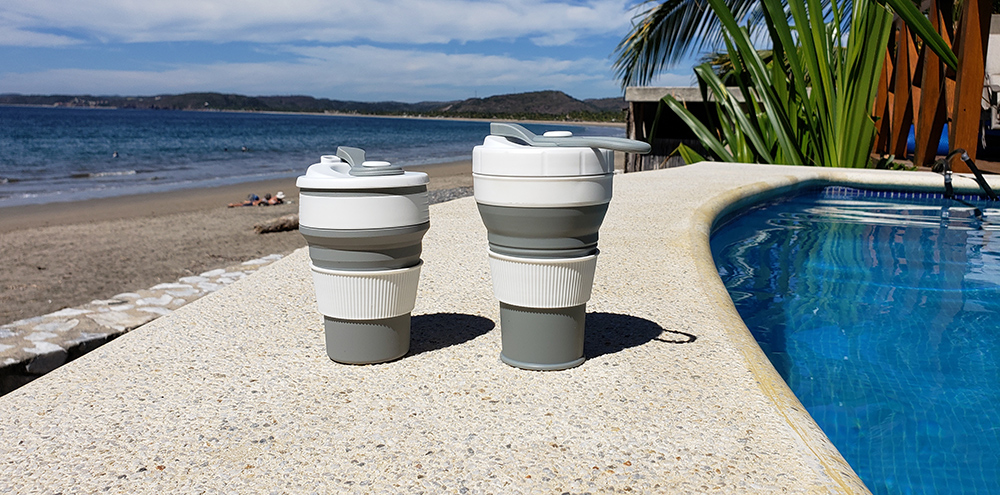 Day 6
The coolest new RFID wallet with fold out card holder.