Promo Swag 2109 Survey
Our Top 3 Promo's for 2019 as voted on by you!
Yes I know you hate the word SWAG (Stuff We All Get), however the end user is calling it swag so maybe we should too? Wouldn't want to seem "out of touch" now would we?
Each month we take a tally, a survey of the top 3 items viewed on our web site and each month we let you know what are the top 3 promo ideas for January 2019.
Number 1 SIP FLIP
The top trending item is the SIP FLIP Folding coffee cup. These are huge at retail with the Stojo ones selling for around $20.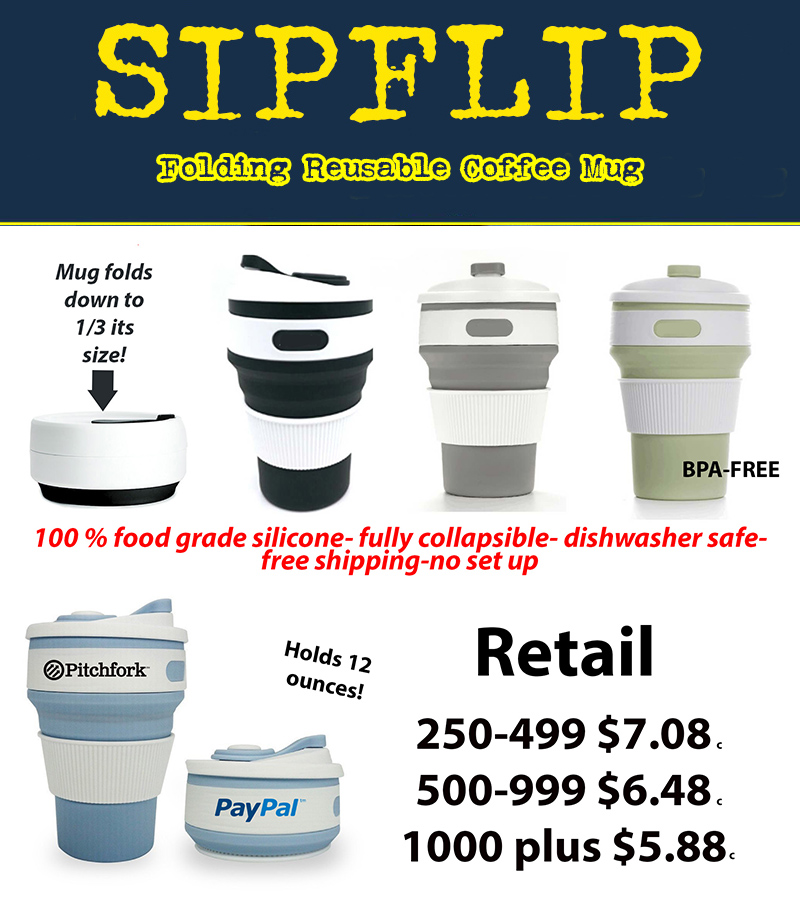 Number 2 Custom Socks
The #2 top trending item is our Custom Socks. These are also huge at retail and command a great reseller price. Special DEAL Just for you! Order any sock (sublimated or knit) for only $2.98 NET (based on 500 pairs) including FREE SHIPPING/NO SET UP!
Number 3 Custom Phone Stands/Grips
The #3 top trending item is our collection of phone grips. These are massive at retail and command a great resale price.