Get Your Logo On a Stainless Steel Straw.
Promo Motive is the leader in providing professional promotional product marketers with the best in stainless steel drinking straws.
The straw debate is quite the hot topic right now. Several major restaurant chains have vowed to pull plastic straws from their stores, and politicians and activists alike are asking for change in regards to plastic waste.You may be wondering: "What's so bad about plastic straws? They're so small, they must be so insignificant in the grand scheme of things."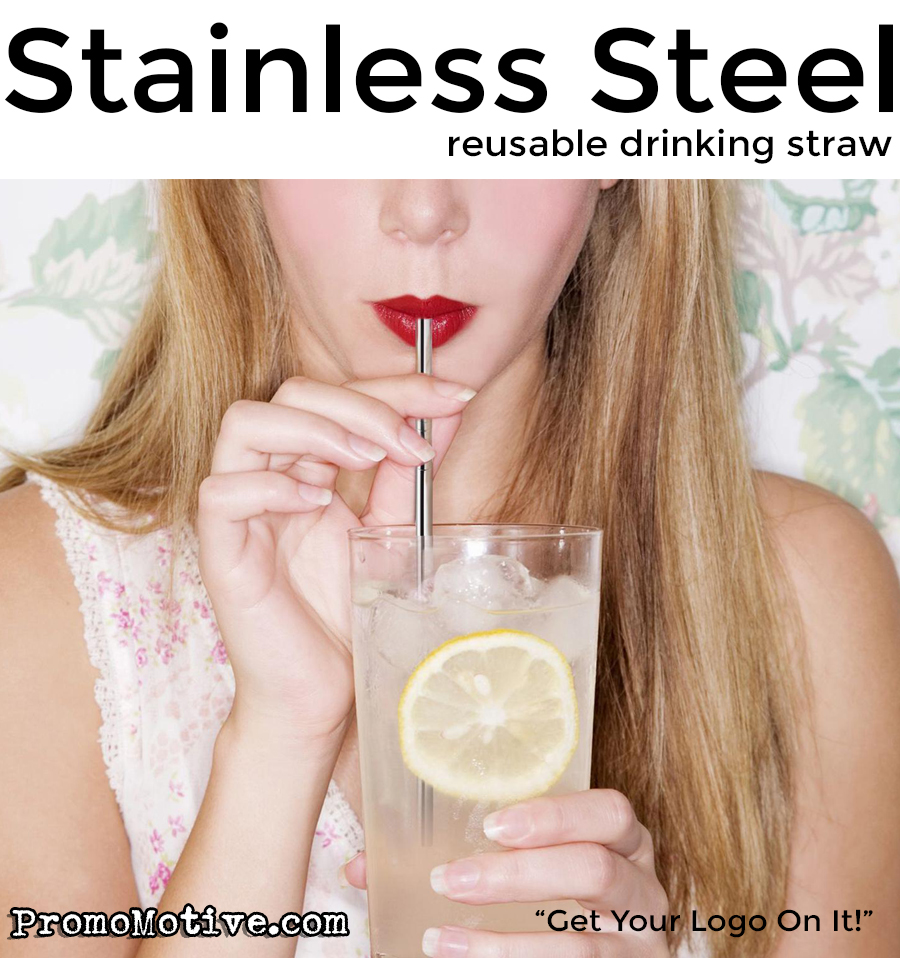 Americans throw away an estimated 500 million plastic straws per day.
According to
The Last Plastic Straw
, a non-profit organization dedicated to encouraging people to reduce their plastic straw consumption, Americans throw away enough straws to wrap around the Earth's circumference two and a half times per day. By 2050, it's estimated that there will be more plastic in the oceans than fish.

Getting Your Logo on a stainless steel drinking straw is a good thing for your business.
Unless you have been living under a rock, you know by now that using a disposable drinking straw is almost a crime. This is bad if you are a retailer that has been handing out the now banned drinking straws, BUT it is an
amazing opportunity if you are a promo Distributor
.
Something's gotta give…
Reusable straws are the perfect first step to reducing the amount of plastic you throw away each day. Don't want to purchase a reusable straw right now? That's okay. Maybe reading this article will change your mind. In the meantime, here are some other small ways you can help reduce your plastic waste:
Ask for no straw when you're at restaurants, or ask for your take-out drinks with a lid you can drink from instead of getting a straw!
Bring reusable bags with you when you do groceries, and avoid buying products that come in excessive plastic packaging.
Find out which types of plastics your municipality does not recycle and try to avoid those.
Promo Motive is the
Leader
Stainless steel straws are perhaps the most popular variation of reusable straws currently on the market. They are sturdy, dishwasher safe, and easy to clean. Our stainless steel straws came from The Handy House, which sells a variety of kitchen and household accessories. You can find stainless steel straws (or "metal straws", which is less of a mouthful to say) in bent or straight varieties, and in different lengths as well. The ones we tried were the perfect size for any medium sized take-out beverage.