Bruce and Promo Motive
What does Bruce Springsteen and Promo Motive have to do with each other?
The connection is simple. I have been a huge Springsteen fan since I was 15. Seen him many times but this week I am seeing him in his one man show on Broadway. Front row!
It is a big bucket list item for me as it is a solo one man show in a small 800 seat theatre in NYC. If you are reading this, I am in NYC seeing the show.
"I would like to thank all of our customers for making this bucket-list-worthy trip to see Bruce on Broadway possible…thanks!"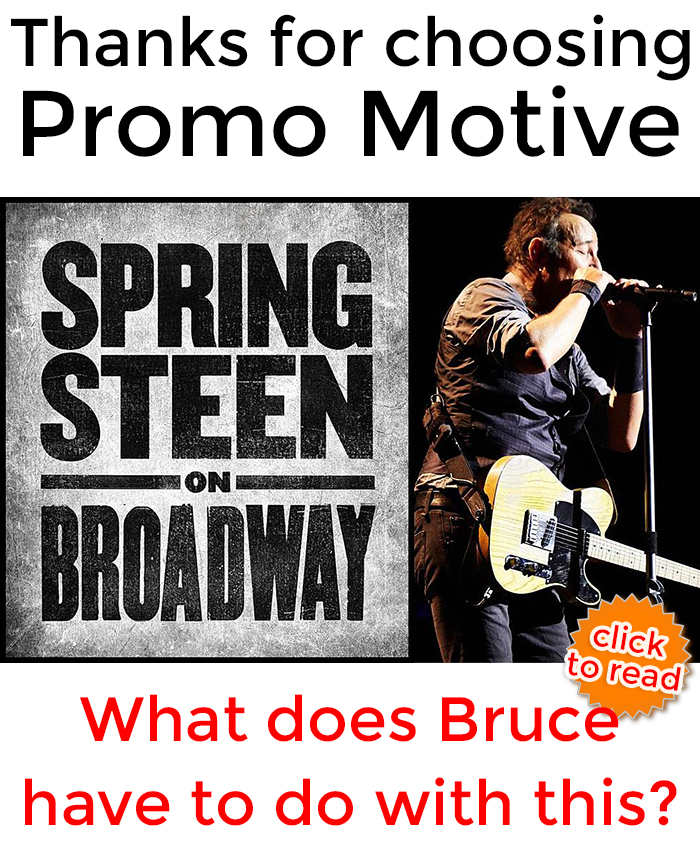 If you need help while I am away please send me an email to

[email protected]

I will make sure it is answered ASAP… (as we always do 🙂