Major League Baseball team Seattle Mariners consider reusable folding straw as next promo giveaway!
Seattle is one of over 400 communities world wide (and growing) that has recently banned all plastic drinking straws from being used or sold in the city, state, county or province.
It seems that each day a new community from around the world is getting on the bandwagon to
ban plastic drinking straws
. A groundswell movement first started by the
Turtle Video
seen by over 28 million people, the ban is despised by plastic straw manufacturers but loved by the
promotional products
industry.
Last Straw Folding Drinking Straw is ideal for Promotional Product Marketing.
The
promotional products
industry is always looking for new ideas, trending swag that can have a corporate or event logo put on it. Initially
skeptical
about the straw due to issues of cleanliness etc., the distributors have now been educated in regards to the folding drinking straw Last Straw's bacteria resistant properties and overall usefulness.
The Trend is your Friend!
There is an old adage in business that the trend is your friend. In the case of the folding drinking straw the trend is partly due to the Turtle Video but also the
oversubscribed Kickstarter
campaign done by Final Straw. They set out to raise $12,500 and instead raised nearly $2 Million!
" The Trend Is Your Friend and the Folding Drinking Straw is going to be a Huge Trend!"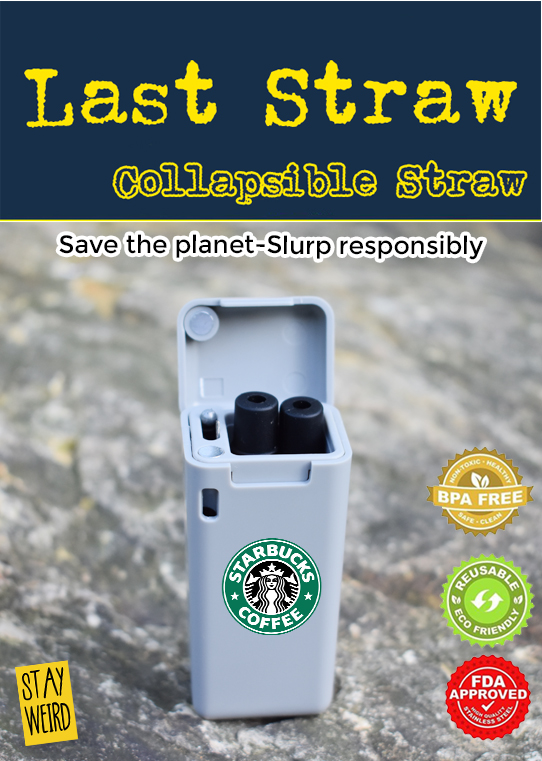 This trend should be an indicator to Promo Marketers that this is a product to get their logo on!
"The trendsetting folding drinking straw. You may not use it but you will absolutely buy it!"
The herd mentality of the environmental movement is hard at work with the pending release of the folding collapsible reusable drinking straw.The folding drinking straw is the "must-have" keychain accessory that may not see a lot of use but if you don't own one and use a disposable plastic straw instead you run the risk of being seen as a modern day
Typhoid Mary
.
Promo Motive
is set to be one of the first offering the Last Straw as a promotional product. Call 1-888-908-1481 or email
[email protected]
for more info…