U.K. woman arrested for illegal use of plastic drinking straw!
Unthinkable scenario seems more and more likely as countries, states and cities move enmasse to ban disposable plastic straws.
The
disposable plastic straw has come to an end in many marketplaces
faster than anyone anticipated. A lot of this is due to 2 things happening independently of each other but both interlocking.
"Using plastic disposable is already illegal to use in over 400 cities, counties and states worldwide, can imprisonment for its use be far behind?"
The Turtle with the straw in its nose video.
This
heartwrenching video
made by an intrepid group of eco warriors brought home the point that even our most cherished wildlife is endangered by our addiction to unnecessary plastics. In the video it shows the Turtle rescuers pulling out a foot long plastic straw that has been embedded in the Turtles nostril!
The invention of the folding eco-friendly stainless steel straw.
Spurred on by companies such as
Final Straw
and
Last Straw
a new way to think of a drinking straw has emerged. The idea of a folding, key chain, collapsing stainless steel straw is going viral. Made from bacteria resistant stainless steel and bacteria resistant food grade silicone, the
folding drinking straw works
as a long term solution. Instead of throwaway one-time use straws the user can carry around this reusable and recyclable folding steel straw.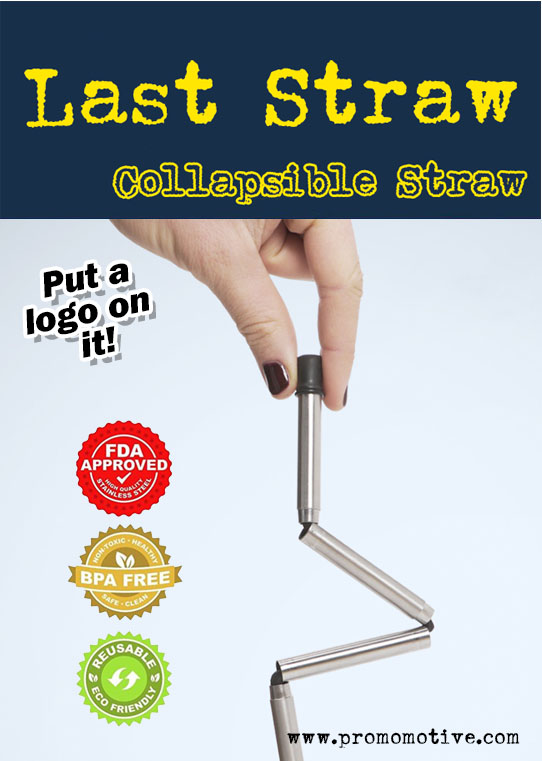 The $27 Billion dollar Promotional Products industry seizes upon the idea!
The ASI promotional products industry has seized upon the folding straw product as a trend-setting product perfect for the world-wide b2b consumer base. Starting in the fall of 2018 a number of leading suppliers including
Promo Motive
will be launching their own versions of the folding collapsible straw.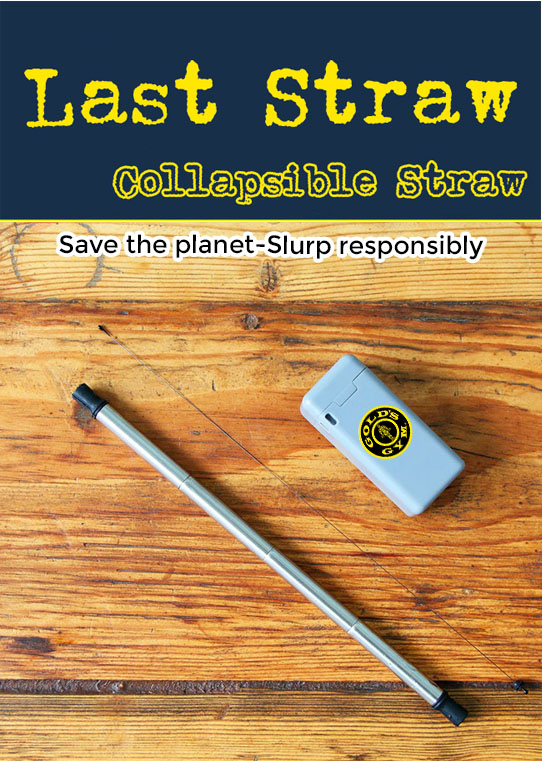 For more information on the folding drinking straw complete with your logo and custom packaging email
[email protected]