The 27 Billion Dollar Promotion Products Industry Embraces The Folding Reusable Drinking Straw with Open Arms!
The ASI promotional products industry, often cited as being slow to respond to eco-trends has woken up with a start and wholeheartedly embraced the Last Straw folding reusable drinking straw.
Promotional products' main purpose is to draw attention and produce customer retention with a logo on an eye-catching or innovative product. Nothing is more eye-catching or innovative than the folding collapsible eco friendly Last Straw.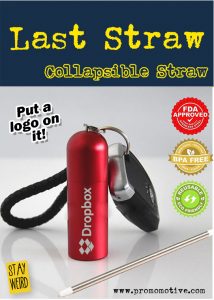 "Promo experts predict the Last Straw folding drinking straw will be the hula hoop for 2019!"
The promo industry has long been the place for businesses both big and small to seek out new products and ideas to slap their logo on. The 27 Billion dollar industry is often thought of as being somewhat slow to embrace new ideas despite their mantra of being innovative. However, it seems that when it comes to the folding reusable straw they are way ahead of the curve.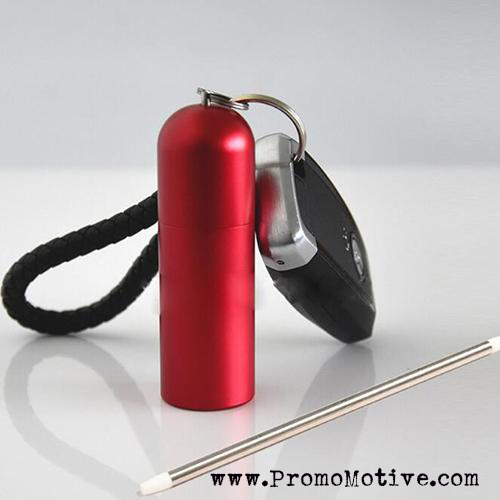 What caused the big stir about folding drinking straws?
Basically two disparate but simultaneous events started the ball rolling on the foldable, reusable drinking straw.The first was the
Turtle Video
. This haunting and emotion evoking video shows a plastic disposable drinking straw being yanked out of its nose for almost 10 excruciating minutes!
The second was the Final Straw Kickstarter campaign!
Final Straw came out with a
version of the folding
straw that raised
38443 backers
who each paid between $20-$30 for a single folding straw. The total pledged was
$1,894,878
to help bring this project to life. Originally they sought about 1000 or so backers. Obviously they've exceeded their wildest dreams!
Promo Motive has created their own version of this folding straw which will be available August 1.
Promo supplier
Promo Motive,
the supplier that "Does Weird Well!" is pleased to announce the upcoming release of the logoable collapsible stainless steel straw, scheduled for August 1st with a distributor retail price C of between $7-$8.50 at MOQ.