Price drop of collapsible folding drinking straw could be 50% or more!
The wholesale price of the trendsetting collapsible and folding eco-friendly drinking straw, the Last Straw is rapidly declining.
Originally the idea of a folding straw was launched on a hugely successful Kickstarter campaign sold at a price of $30 per unit. This was done by
Final Straw
and we are now seeing other variations of this design coming to the market for prices well under $10 with further price drops expected. Read why below.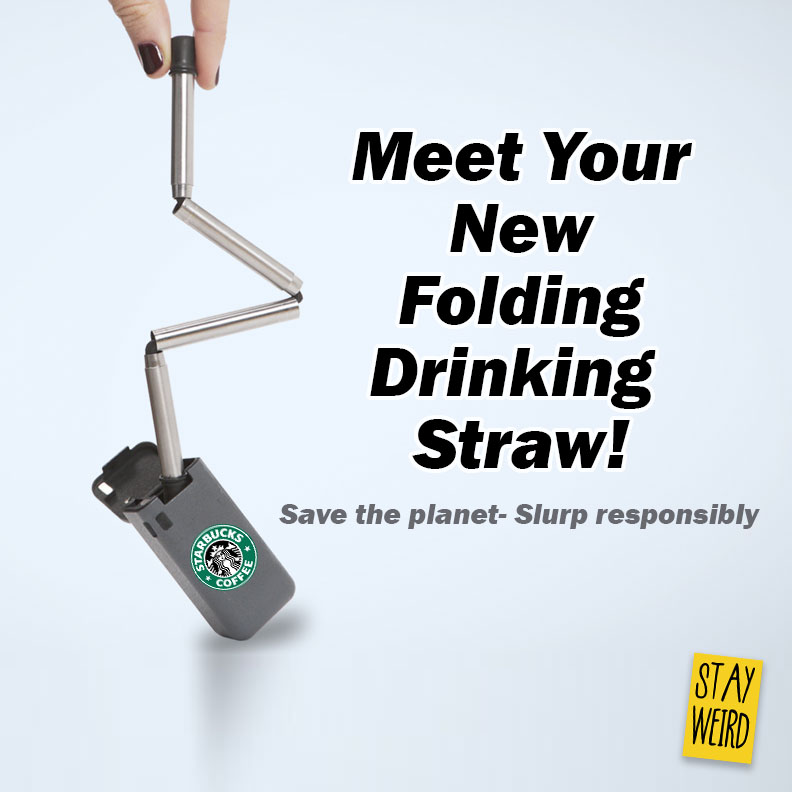 Why such a massive price decline?
We have seen the same massive price declines in many previous successful
Kickstarter campaigns
. The problem or reason seems to be the disconnect between invention and manufacturing.Inventors and their inventions are often not well clued into the costs and procedures of off-shore manufacturing and at the same time their propensity to oversubscribe their initial Kickstarter offering, as tempting as that may be, can cause enormous problems as seen in production delays, cost overruns and more.Lets consider last year's
Fidget Cube
. Initially the inventors sought $15,000 as start up money to get their Fidget Cube molded and marketed. They offered each Kickstarter investor a single cube for $25. Instead of raising $15,000 they raised more than $6,000,000.00! Currently the wholesale on a cube is about $2.Now this may seem like a good problem for Fidget Cube to have had but trust me things aren't always rosy!
Why is this a problem?
The problem is really a variety of problems combining to make one big headache for the original manufacturer and to simultaneously rapidly accelerate a whole lot of competitors to make a similar product, especially as this product may not yet be patented and
may not be patented
, ever!
Oversubscribed Kickstarter campaigns can rapidly accelerate a whole lot of competitors to make a similar product, especially as the product is not yet patented and may not be patented, ever!
If a promoter/inventor of a new take on an idea gets too successful on Kickstarter then they can easily create a huge bottleneck in development and early production. If you are a newbie manufacturer not used to how China works, the manufacturing and delivery issues unique to the country and how to ramp up production quickly and effortlessly, then you end up with a delivery problem of enormous size. This is seemingly what happened to Fidget Cube with their initial deliveries being delayed months past promised dates. This could easily be the same for Final Straw as they too have oversubscribed significantly their Kickstarter campaign with their delivery dates now not scheduled until November 2018!
We have the Last Straw available for wholesale as of August 1, 2018.
Promo Motive
is a leading supplier of promotional products for the North American and European ad specialty, b2b and
promotional product marketplaces.
Watch the Turtle Video that caused such a stir and the reason why cities and states are banning the disposable plastic straw.
It's no secret that our oceans are awash in wasteful consumer plastic that threatens the planets and its animals. Nowhere was this more poignant than in the video shown below.