NYC Teens nearly dies after being found glued
to her Pop Phone Grip for over 72 hours!
Paramedics from the lower Manhattan station house #32 were called to an unusual scene today as a frantic parent called 911 in an effort to get her teen daughter Ramona unglued from her pop socket style phone grip.
Marge Cumberbund came home yesterday from a 5 day vacation to the Catskills to find her 14 year old daughter Ramona stuck to her phone stand.
"I came in the door from Wolff's expecting to find Ramona home from her fathers but instead I found her splayed out on the floor clawing at her phone as she had become glued to her phone grip, I didn't know what to do so I called 911″, stated Ms. Cumberbund.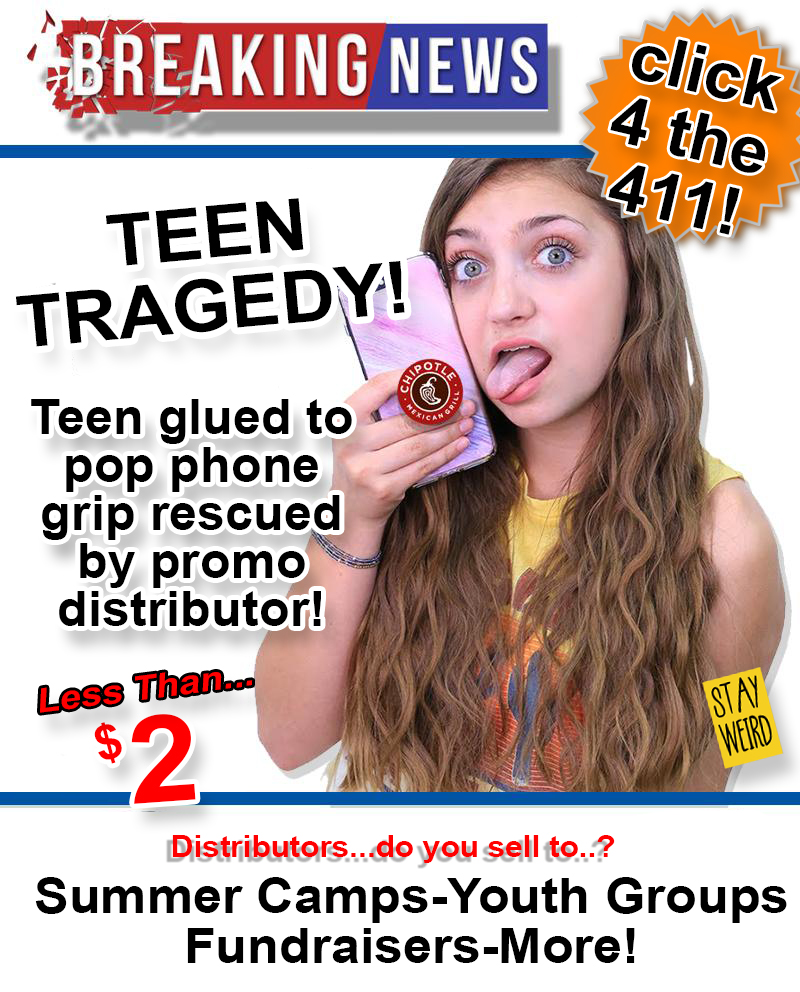 Paramedics and Firefighters arrived on the scene to find the distraught teen screaming. "We were at first stumped as to what to do". Chief Thomas explains. "The 3M glue holding the girl to the pop socket was so strong that we tried several ways to remove the pop device from the side of her face but it would not come loose, finally we decided to use simple tap water and it magically came away from Ramona's face!"
POP phone grips are the perfect way to promote your brand, event or product with your logo. It sticks to the backside of any smartphone and can be positioned to be a handy phone holder or grip or a media stand. The 3M adhesive can easily be removed with simple tap water. Then when air dried the POP can be reused time and time again.
Looking for info and Distributor Pricing? http://promomotive.com/2018/02/13/pop-distributor-prices/
This article is obviously a spoof……please do not call to complain, suggest how we should do something or tell us why this is in bad taste……have some fun….no one get's out alive! : )