Square and Round POP phone grips are trending way up and were the absolute hit at recent Las Vegas Trade Show Conference.
Nothing is hotter at both retail and promotional these days than phone grips such as power brands, pop sockets, pop rings and POPs and the new square shape, POP SQ is perfect for b2b marketing logos.
According to the American Graphics Institute 63% of corporate logos are square or rectangular and in an effort to address this need the new square POPs are the perfect solution for tradeshows, corporate branding, promotional products and ad specialty.
All imprinted logo's are up to a 4 color ( 4 c/p) digitallyprinted at no extra charge.
The 3M adhesive backing is washable and reusable.
Free Samples. You simply need to pay the shipping and provide a courier acct # (UPS or FedEx).
For more info call us at 1-888-908-1481 or email us here.
Distributor Suggested Retail Pricing below (40% discount)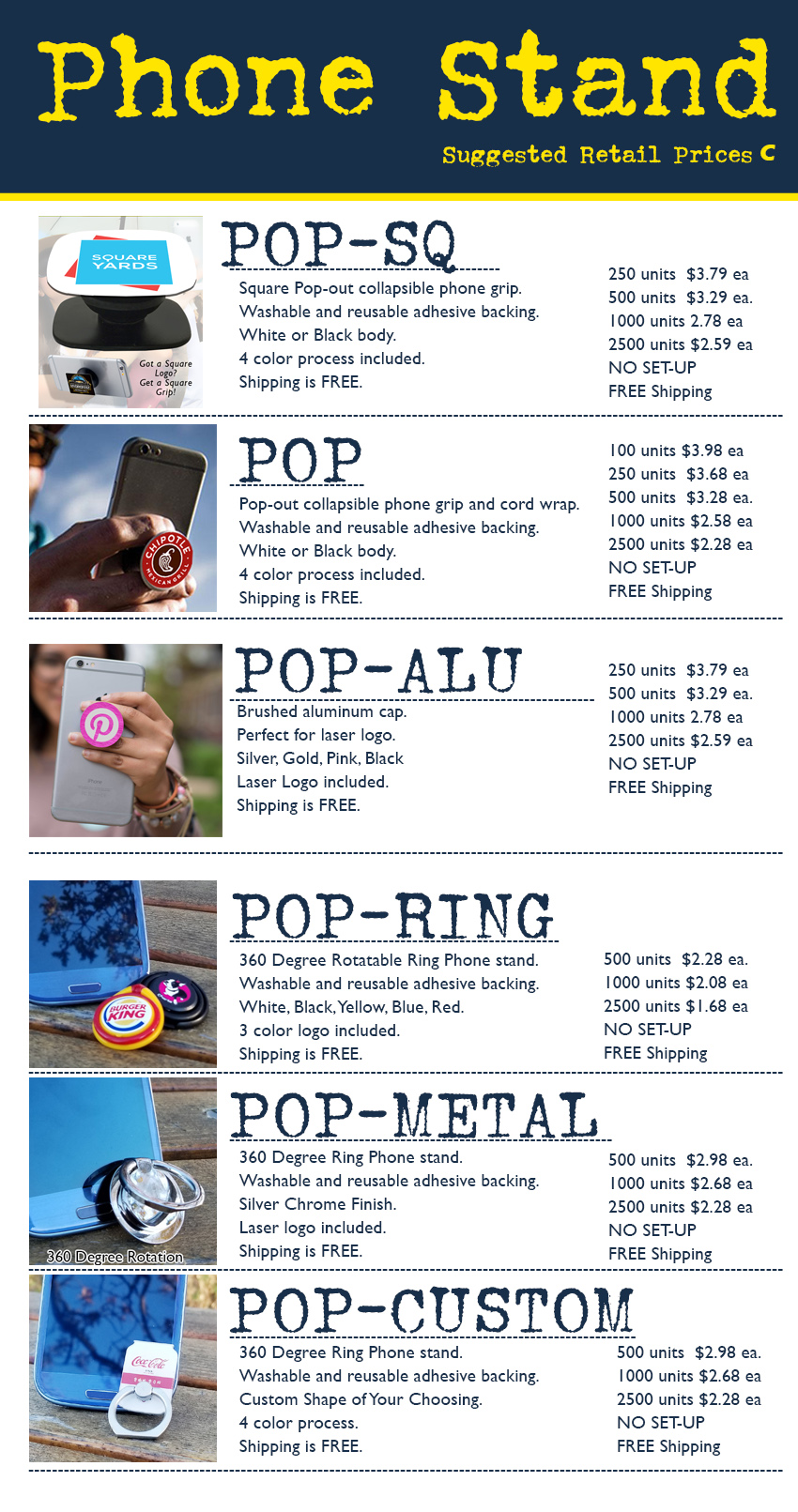 [image src="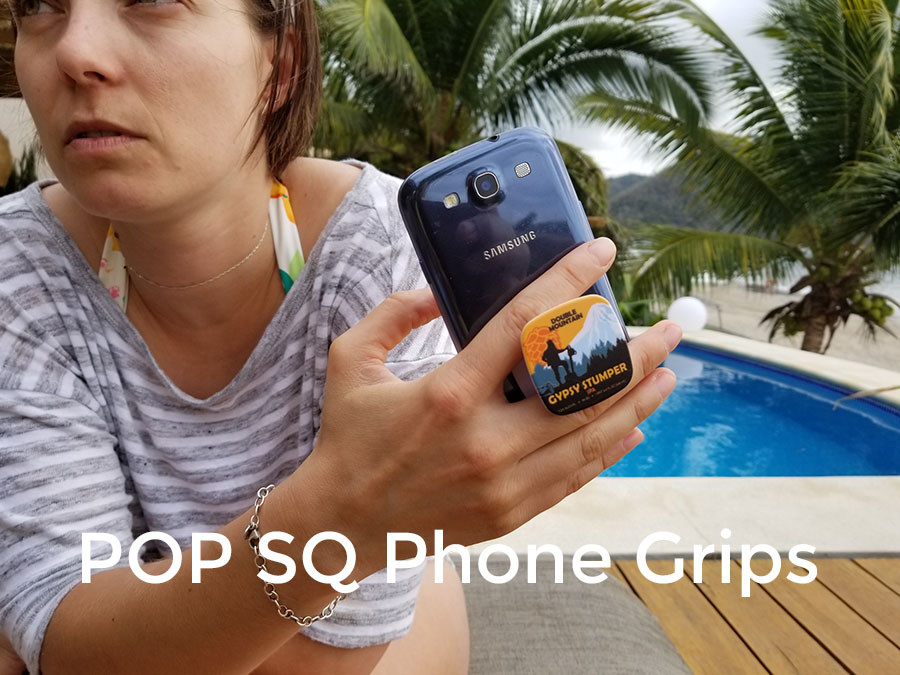 " size="" width="" height="" align="" stretch="0″ border="0″ margin_top="" margin_bottom="" link_image="" link="" target="" hover="" alt="" caption="" greyscale="" animate=""]