Premium Fidget Spinners are the Next Step in Trade Show Promotions.
2017 was centainly the "year of the fidget spinner" when it came to the must-have item for tradeshows, conference swag and b2b marketing ideas.
In the start of the fad the emphasis was on the producing the least expensive fidget spinner however since June of 2017 the trend has been reversing somewhat to include more premium quality and metal fidget spinners.
The cost of a premium quality fidget spinner has also gone down, making their popularity soar.
For prices and info call John at 1-888-908-1481 or email [email protected]
Product Link Trek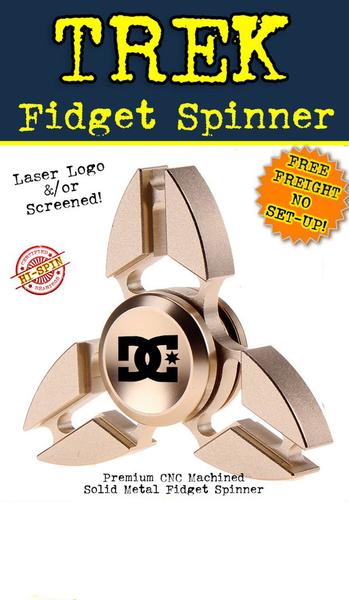 Product Link TWA
Product Link– Fleek