FIDGET CUBE. THE AMAZING IDEA THAT REVOLUTIONIZED THE MARKETING WORLD!

Are you looking for the and engaging and creative marketing idea? Get your logo on a Fidget Cube.
What makes the Fidget Cube a great promotional product?
+ The Fidget Cube is the Kickstarter sensation read more.
+ The Fidget Cube has a high logo ROI (the logo is constantly in your hands and field of view). read more.
Delivery and Details.
+ Delivery is 10 days or less. Price includes FREE Freight and NO set ups. Easy!
+ 10 Stock colors or choose your own custom color at 1000 units.
+ Includes up to 4 color logo.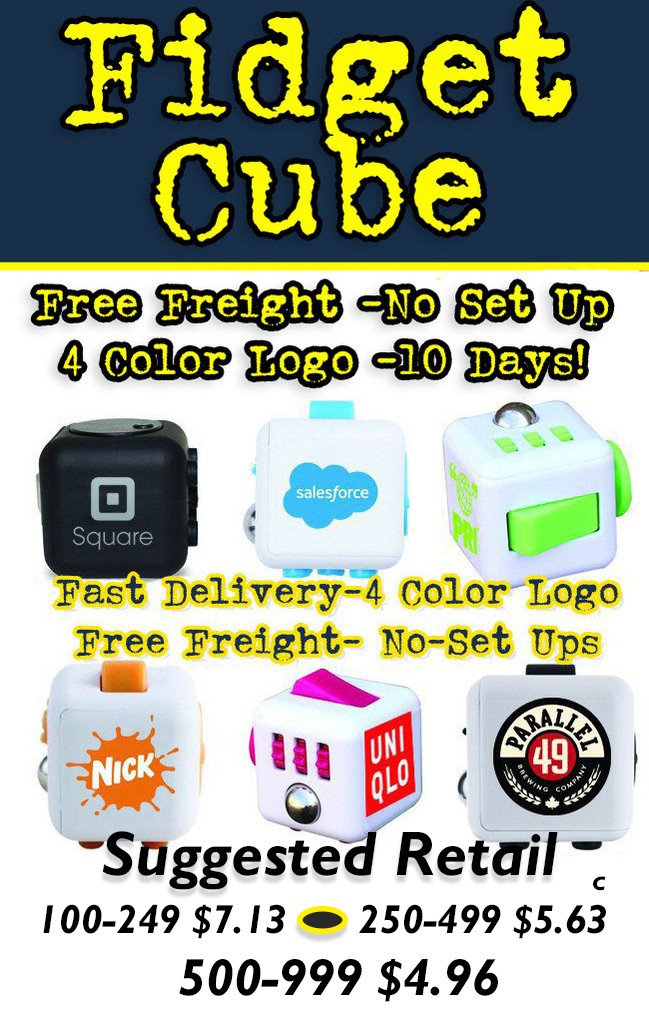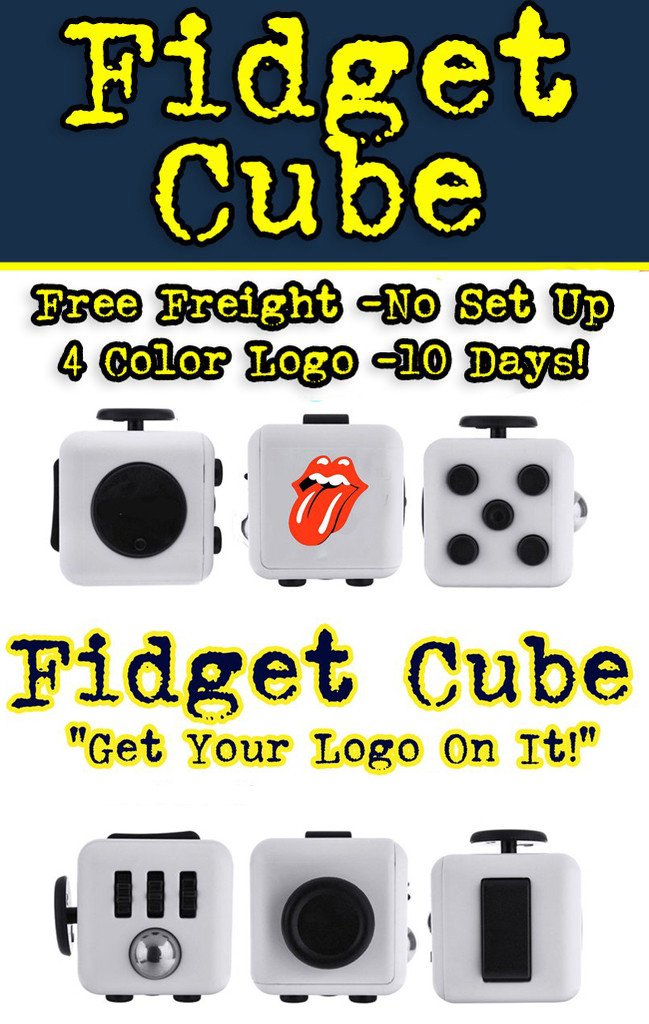 Don't know what a Fidget Cube is? (are you living in a cave 🙂 ? ) Watch the video!