Fidget Cube. The amazing idea that revolutionized the marketing world!

Are you looking for the and engaging and creative marketing idea? Get your logo on a Fidget Cube.
What makes the Fidget Cube a great promotional product?
+ The Fidget Cube is the Kickstarter sensation read more.
+ The Fidget Cube has a high logo ROI (the logo is constantly in your hands and field of view). read more.
Delivery and Details.
+ Delivery is 10 days or less. Price includes FREE Freight and NO set ups. Easy!
+ 10 Stock colors or choose your own custom color at 1000 units.
+ Includes up to 4 color logo.
Flyer
Right click on image below to save the end user flyer. "C" Includes freight and all set up.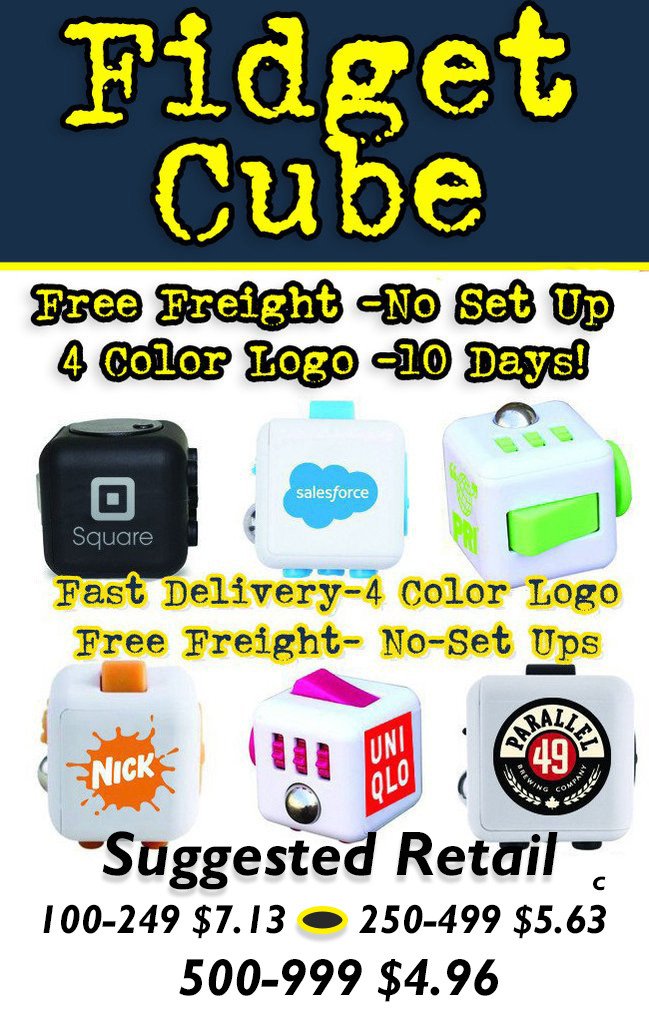 YouTube Video
Watch the viral video sensation "How to use a Fidget Cube" from YouTube.