Premium Fidget Spinners are Trending Up!
"It seems the public's desire for Fidget Spinners is doing anything but trending down. In fact the past few weeks we have send major upward trend spikes for Premium Fidget Spinners!"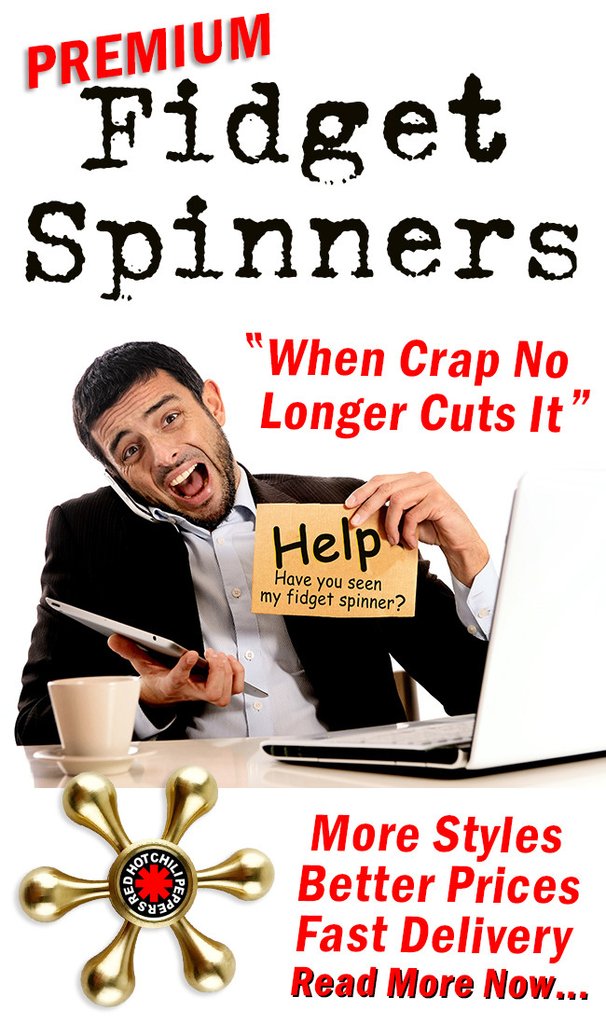 Like many "smokin' hot ideas" there is often a divergence in the market trends that ultimately show if a product has "legs". Never was it truer than in the case of Fidget Spinners.
As most of you already know Fidget Spinners are one of the all-time trends of the past 100 years.
The Fidget Spinner has been compared to the Hula Hula Hoop by the New York Times and has been heralded by Forbes as the 21st Century must-have office toy.
In its so far short life the Fidget Spinner has taken this divergence to extremes with one side of the equation seeing a rapid race to the price bottom while another "spin" of the trend heading for a premium quality Fidget Spinner.

Despite what bewildered teachers and baby boomer geezers see as a passing trend the Fidget Spinner is a more significant trend than that.
In a world where everything is digital the Fidget Spinner represents one of the truest connections to a more "analog" world where the tactile rules.
For the Millenial (aka Generation Y) a Premium Fidget Spinner is seen not only as being part of the collective zeitgeist but more importantly it is seen as a totally affordable status symbol.
'In a time where Generation Y has given up on ever being able to afford a house or a luxury car the small luxuries such as a Premium Fidget Spinner fill a much desired void!"

To See More Premium Fidget Spinners go to this page  Click here!