Fidget Cubes are an Amazing Promotional Product. Perfect for Trade shows, Conferences and B2B Marketing.
"Get Your Logo on it!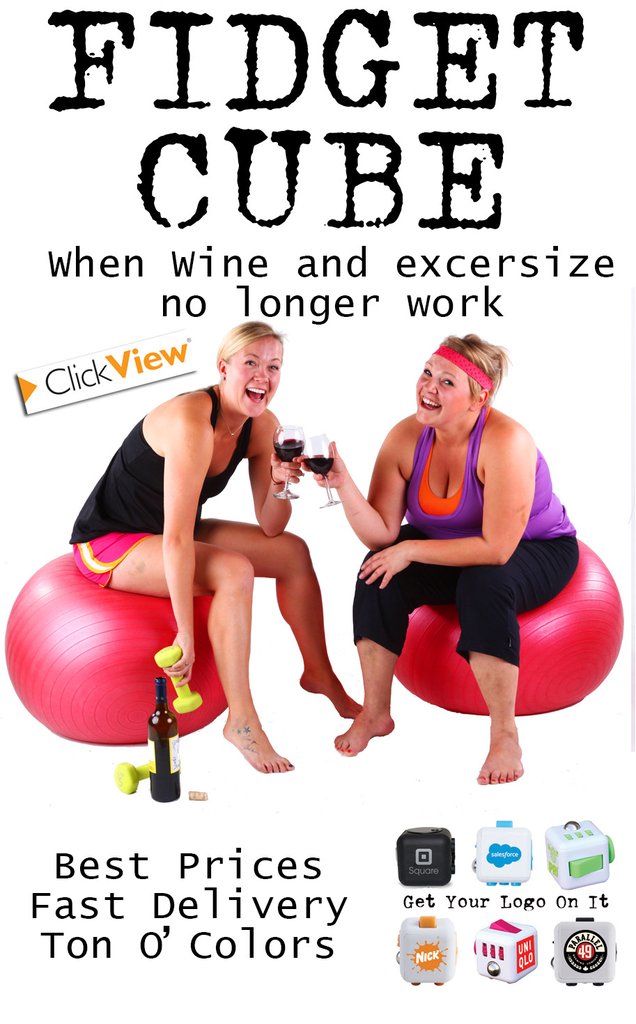 What is a Fidget Cube and how do you explain this genius marketing idea to my client, boss or business partner?
It's easy, watch the 60 second YouTube viral video below entitled "How To Use A Fidget Cube!"
Fidget Cubes are a great way to get a brand or logo imprinted in the users mind, here's why!
1) The average user will play with their cube 18-35 times a day!
2) The logo imprinted on the Fidget Cube is at the optimal imprint range from the eyes (18-22 inches).
3) It is inexpensive and as such the CPI (Cost Per Imprint) is very very low meaning the cost effectiveness is extremely high.
4) It is on trend and in fact trending upwards meaning the desirability for a Fidget Cube is HIGH!
SEE OUR FIDGET CUBE PRICES and OPTIONS. CLICK HERE.