Premium Quality Twa Spinners Spin Longer Than Any Other Fidget Spinner. Get Your Logo On It Today!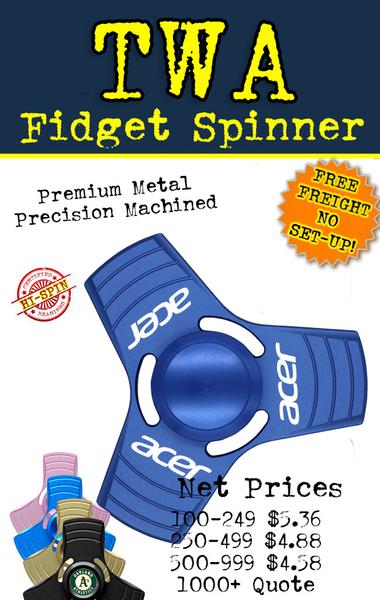 Have you ever purchased a fidget spinner just to find out that it barely spins? Here at Promo Motive we only sell the highest quality spinners and have released the new Twa spinner that spins longer than any others. It is professionally calibrated with HI-SPIN bearings and a heavyweight centrifugal balance so you get the best bang for your buck!
Whether you are interested in purchasing fidget spinners to market your brand, or as giveaways at your next conference, tradeshow or event, these Twa spinners are guaranteed to be the highest quality promotional products on the market. Get your logo on it today!