Get People To Remember Your Brand With Premium Quality Metal Fidget Spinners. Get Your Logo On It Today!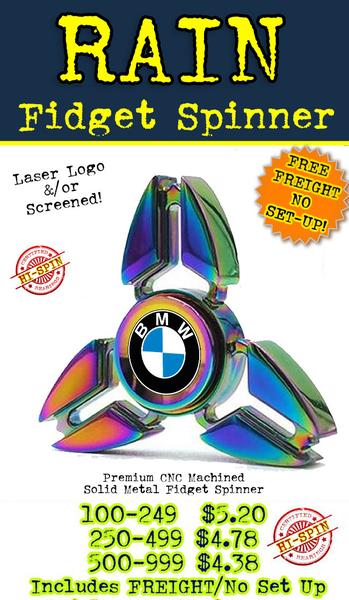 Have you ever taken part in a tradeshow and felt like people have a difficult time remembering your brand amongst all the competition? With new multi-coloured, premium quality metal fidget spinners that will no longer be a problem. These fidget spinners are all the rage right now and are fantastic giveaways for any tradeshow, conference or event where you want your logo to stand out. You can imprint your personalized logo on them and use them as promotional and marketing tools.
Each solid metal fidget spinner is professionally calibrated with CNC machined housing and features HI-SPIN bearings with a heavyweight centrifugal balance so you can guarantee that you are handing out the highest quality custom fidget spinners on the market!
You can purchase these ad speciality products at wholesale and get them sent factory direct straight to your door. Don't miss out on this new and popular marketing opportunity, get your logo on it today!