Do You Have A Hard Time Keeping People's Interests At Business Conferences? These Premium Quality Fidget Spinners Can Help! Get Your Logo On It Today!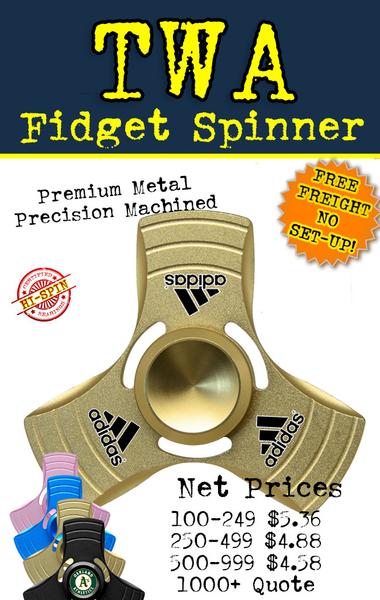 Business conferences can be tough! Lots of information and hours of sitting and trying to keep peoples focus. With new premium quality metal fidget spinners you can market your brand while simultaneously keeping people's focus.
Whether you have an upcoming tradeshow, event or conference these professionally calibrated metal fidget spinners are the perfect giveaways. Not only are they a new and exciting toy, they are also an effective promotional product for your brand.
You can imprint your personalized logo on each spinner and purchase them at wholesale costs. They will be delivered factory-direct straight to your door. Don't miss out on this amazing marketing opportunity. Get Your Logo On It Today!