New Premium Quality Metal Fidget Spinners Are A Unique and Effective Way Of Marketing Your Brand. Get Your Logo On It Today!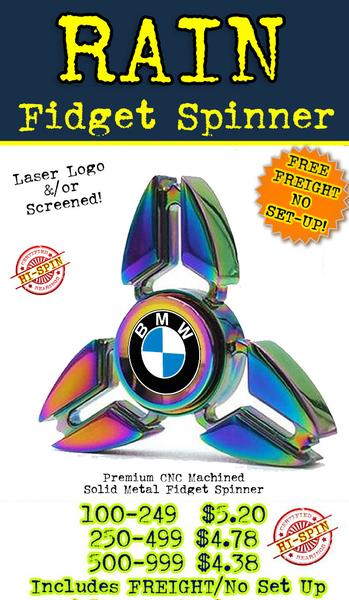 Looking for a new and exciting way to market your brand and get your logo out there? Then new premium quality metal fidget spinners may be exactly what you need! These products are hot right now and are guaranteed to make your brand stand out!
Each fidget spinners is professionally calibrated, features CNC machined housing and has HI-SPIN bearings with a heavyweight centrifugal balance.
These promotional and marketing products are perfect for your next tradeshow, conference or event. You can easily put your professional logo on them and your order is shipped factory direct right to your door. Don't miss out on this amazing marketing opportunity. Imprint your logo on a premium quality fidget spinner today!