Multi-coloured Premium Quality Metal Fidget Spinners Are All The Rage. Get Your Logo On It Today!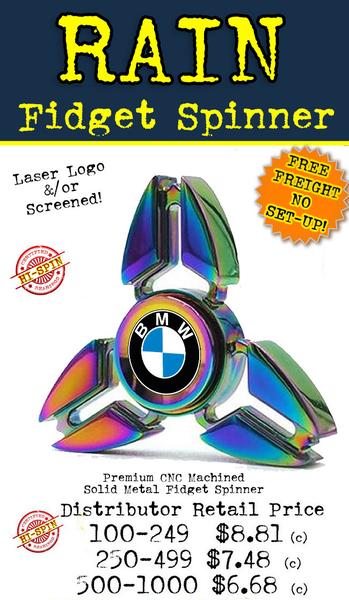 New premium quality multi-coloured metal fidget spinners are all the rage. Wherever you go you will hear or see fidget spinners so why not use them as a popular and effective marketing tool for your business?!
Each professionally calibrated metal fidget spinner features CNC machined housing and HI-SPIN bearings with heavyweight centrifugal balance. You can imprint your personalized logo on it and get it sent straight to your door, factory-direct!
If you have an upcoming conference, tradeshow or event don't miss out on this amazing marketing opportunity. People love these as giveaways and your brand will be a memorable one. Get Your Logo On It Today!